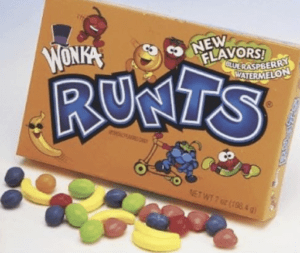 It would be hard to create a candy brand more perfect than Willy Wonka's. From the start (and as fictionally conceived by the British author Roald Dahl) Wonka embodies every characteristic a great candy brand might have.
In fiction, it comes out of a wildly psychedelic factory, each candy sub-brand, like Everlasting Gobstoppers, with its own quirky brand story. Wonka, the owner, is a fixture of international media interest. Wonka's fictional factory is old-world looking, filled with candy flowers, rides and chocolate rivers, ready to turn into a theme attraction. To parent's delight, the brand story includes a yin-yang of fantasy and moralistic disgust for the sins of gluttony, envy and such. The Warner Brothers movie is a classic, so much so that names like Veruca Salt (the spoiled "I want it now" girl) and Oompah Loompas are, respectively, shorthand for brats and short folks.
Other than the movie itself, one of the most lasting remnants of the movie is Société des Produits Nestle S.A.'s candy brand Wonka, which is one of the rare fictional brands mentioned in a movie that has become a real company—in this case a subsidiary of the Vevey, Switzerland-based food company. Perhaps it's a new brand category—Fictional Brands Become Real? Certainly, television makes businesses famous–think Boston's Bull & Finch, which became famous as Cheers Beacon Hill–but with Wonka, it's as if Warner Brothers had started Acme Explosives or the BBC opened a Fawlty Towers inn. That's not the usual way it works—mostly it's the real-life cameo appearance/product placement of a brand in a film or TV show. Other than Wonka, perhaps the best example of recent years is Del Monte's "Scooby Snacks," a Snausage spin-off inspired by the popular Hanna-Barbera cartoon.
"I can tell you that in general, movie tie-ins are popular in the candy industry," says Susan Fussell, director of public relations the Vienna, Virginia-based trade group National Confectioners Association told us by email. While a candy company with a children's movie tie in is a natural, Fussell says it is rarer that the fictional brand becomes real. The only other major recent candy case that Fussell recalls is the Jelly Belly brand, Bertie Botts. That's the brand of jelly bean created by author J.K. Rowling in the Harry Potter series. British author Rowling, seen by many critics as operating in the spirit of Roald Dahl, created a candy brand with flavors like Dirt, Earwax, Earthworm and Vomit.
Brand Started By Quaker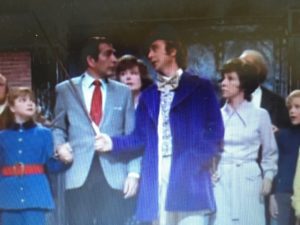 In recent years, the director of the 1971 Wonka movie, Mel Stuart, has been on the art house circuit, talking to fans of the movie young and old. Stuart told a Richmond, Virginia film conference last year that the idea of actually making the Wonka brand real was accomplished by the movie's producer David Wolper, who found that Quaker Oats wanted to launch a candy bar. Wolper, known mostly for his mini series like The Thorn Birds and Roots and TV shows like Welcome Back Kotter, was also a documentary maker; that role, with credits that included Jacques Cousteau and National Geographic TV specials, made him perfect for the metaphysical journey through the fictional Wonka factory.
"David Wolper had this unbelievable ability to sell anything," says Stuart, recalling the financing of the 1971 picture. Wolper found out that Quaker Oats, maker of Captain Crunch cereal, was interested in launching a chocolate bar brand. Wonka, then known only from the popular children's book, was Wolper's magic ticket. "Quaker gave them $2,800,000," recalls Stuart, who says that Quaker would then make the chocolate bar. According to Stuart, the Wonka Bar "melted on the shelves." But it was a good promotion for Quaker, which got a tie in for Cap'n Crunch.
Today, California artist and author Dan Goodsell has website devoted to kids cereal box type promotions from the 1940s to the 1970s. Goodsell, regularly interviewed for nostalgic Food Network documentaries, collects not only a "huge collection of cereal stuff" but off brands that are mostly forgotten—who can recall Funny Face-brand drink mixes? Goodsell and his online wide-ranging collection is wealth of post World War II American brand case studies—while many might be able to discuss the disappearance and return of Quisp cereal, Goodsell knows it as fact, and has published many of the details of like products on his website, theimaginaryworld.com. Companies rarely preserve their history, so he does it instead. "Companies are always looking to the future," he says.
Goodsell's fascination with the era is much more than Late Boomer/Generation X nostalgia. It is a hunger for a creative corporate world that has mostly disappeared. Today, corporations use endless testing, focus groups and market research, but Goodsell feels the era of the launch of Wonka was different. "Its kind of pre-corporate," says Goodsell, who works as a commercial artist. "Nowadays things are so kind-a clamped down. It was a bit free wheeling."
Originally, he says Wonka offered only two or three candies. Of course there was the chocolate bar and then Everlasting Gobstoppers and Oompah Loompahs. Today, the Wonka brand website includes other candies that weren't in the movies, and that predated the movies, things like Pixie Stix, SweetTarts and Wonka Fun Dip (formerly Lik-M-Aid), those fruity sugar sticks you suck on and then stick, wet, in flavored sugar. "Nerds was a new product around '78 or '79. That kind of shows they continue to evolve beyond the [original] brand."
Other Wonka Merchandise
As a part of the original brand launch, Quaker also sold other Wonka-brand merchandise, including a Wonka chocolate bar-making kit that could be ordered by children through the mail. The kits, still a "fairly common piece" in collector circles, included moulds, sticker packaging and chocolate bar ingredients. Captivated 1970s children could then turn American kitchens into a miniature Wonka factory.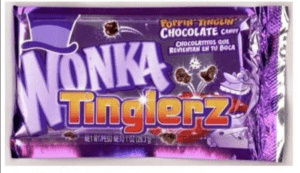 Today, the Wonka brand has embraced other candy brands in the Nestle fold. Nestle's official history website reports that in 1980, the family run Chicago candy company Breaker Confections, makers of brands like Lik-M-Aid and Tart 'N Tinys, became Willy Wonka Brands, and then the Willy Wonka Candy Factory. In 1988, the company was bought out by Nestle, and today Wonka Nerds, Wonka Runts, Wonka Oompas and Wonka Laffy Taffy are all part of the Nestle family. Other brands, like SweetTarts, now bear the Wonka moniker.
Whether the new movie is as good as the original will be the subject of endless debate. What there is no argument about is that Wonka still has mystique, and that the showings will continue to promote the brand. While most cereal companies stay far away from an association with candy, promotional partners this time around are companies like Country Inn & Suites by Carlson, which offers a kids' grab bag and book. And on the Wonka.com site, Nestle promotes the next stop of their Wonkamobile, and potential tours of Europe with Augustus Gloop, the fat German child.
The current Warner Brothers movie website at chocolatefactorymovie.warnerbros.com plays the fiction (and reality) masterfully. Click on "Investor Relations" on the "Wonka Industries" logo, and you get to a link for Roald Dahl's official literary website.