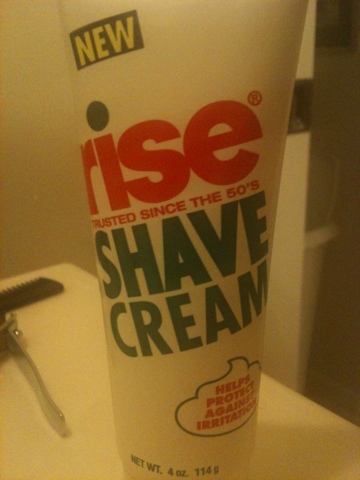 Rise Shaving Cream, once a household name, has returned to the shelves as a discount brand.
The brand, once a product of Carter-Wallace, is now made by Rise International Group of Lodi, New Jersey. Rise also sells Pears in the U.S. market. Pears is one of the world's oldest brands, and once had a Royal warrant.
Rise was familiar to most consumers, as it was the shaving cream you could supposedly use without water. In the commercials, a person would typically show how he could shave without water. Then, the announcer would say how much better he would be able to shave if the person actually used water.
Yes, imagine what you can do using Rise with water.
In its time, Rise had some well-known celebrities endorsing the product, including Chicago Bear Dick Butkus and basketball player Jerry Lucas.
The current Rise is not in an aerosol can, but is instead in a tube.