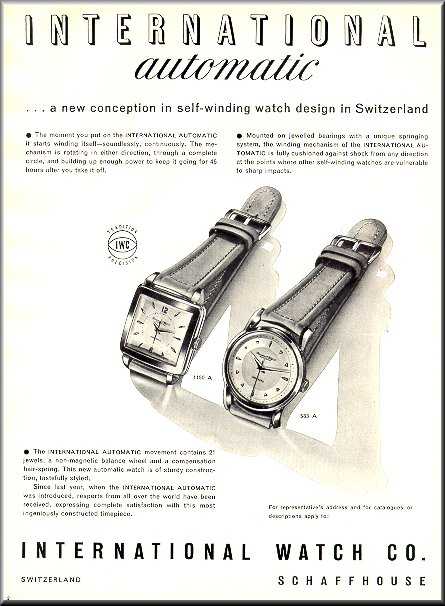 NEW YORK – In an ever saturated market, with companies jostling to differentiate, the appeal to associate brand with 'heritage' continues to increase. Virtues of timeless legacy, quality & tradition become lighthouses of authenticity in ever volatile, albeit, undifferentiated waters.
That said, when companies artificially manufacture such authenticity, do consumers care?
In 2012, Georges Kern, the CEO of IWC, a company with an outstanding heritage & reputation for producing some of history's most exemplary timepieces, gave a refreshingly frank yet brutal summary of how they brought their Portofino range of watches to market:
The firm, with a number of perennially successful lines, had a challenge with the Portofino; "We never knew what to do with the product, it had no story, no repositioning, but it had a great name" Kern says in the presentation – IWC set to work on developing that story: ultimately drawing inspiration from the 1950's Mediterranean jet-set.
With one of the worlds most revered photographers and filmmakers at the helm, countless celebrities were brought to the range's namesake location in the Italian Riviera for a chimeric photo-shoot – full of  rat pack glamour, quintessential settings and contemporary icons. With meticulous precision, the shoot and celebrities were then wheeled out to launch the range. The result? An astounding 15x return on investment on the funds that went into the campaign.
Such marketing success is remarkable but what's the long-term effect to the brand? It struck me as so profoundly lacking any soul or sincerity that I venture such an approach could do irrevocable long term damage. In the luxury segment in particular, the goal is to create that romance, that story, and then persuade prospects to buy into it; the irony with IWC however is that they already have that provenance and emotional connection, cultivated over decades of great work. By marketing an artificial provenance over that of the underlying brand, the more they risk turning off their loyal customer base and the more the brand starts to look like every other premium watchmaker out there.
There is no question, the Portofino range is a stunning commercial success and a great product – however one wonders if the campaign comes at a cost in terms of brand equity. To base the range on timeless elegance but play up IWCs core heritage could have ensured success with both new collectors and old alike.
In October of this year, Omega ambassador, George Clooney married in Venice in an event with all the accouterments of the rat-pack – sporting an Omega DeVille; significant levels of publicity were generated. A positive brand re-enforcement that will no doubt generate fantastic results but without sacrificing brand credibility in the process. Unfortunately, I won't be buying either, but it is most certainly the DeVille that I fawn after.