Kodak is taking a route back to move forward as it reintroduces the Super 8 camera.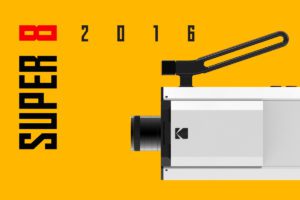 In a press release, the company said it had built a "roadmap" that includes a range of cameras, film development services, post production tools and more.
"It is an ecosystem for film" said Jeff Clarke, Eastman Kodak Chief Executive Officer. "Following the 50th anniversary of Super 8, Kodak is providing new opportunities to enjoy and appreciate film as a medium."
The revival comes on the heels of a series of analog and retro revivals that include electronics like vinyl records and Polaroid film as well as the trend to the traditional seen in the passion for artisanal food, heritage vegetables, single malt Scotches and craft beer. Perhaps the most notable of the revivals is Polaroid, the return of which was heralded as The Impossible Project.
Super 8 is being pushed by a number of film-makers including Quentin Tarantino and Steven Speilberg, who both were quoted in the Kodak news service item. It helps that many of these old school revivals are being touted by older generations, yet the market and demand is being stoked by millenials and such.
This is very good news, and very smart for Kodak.
Could Kodachrome and the Kodak Carousel be next?