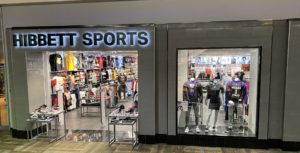 BIRMINGHAM, Ala. – The athletic and footwear retailer Hibbett (NASDAQ: HIBB) will open a new store in Fullerton, Calif. The Orange County new store is located in the Fullerton Metro Center. Hibbett is a Birmingham-based athletic and footwear retailer with over 1,000 stores nationwide. Hibbett, with locations in 35 states, has two retail brands, 1080 Hibbett and City Gear.
In other retail news:
Purpose-Built Trade Co. will open their newest brick and mortar store in Livermore, Calif. They will take over the half-century old Dom's Outdoor Outfitters, located at 1870 First St., The Purpose Built Trade Co. calls itself the "Home of the Trades" with clothing for blue-collar and an industrial outfitting, a category once known as work wear. The company is dedicated to the "essential support of America's tradespeople" and calls its mission to "make every person and trade stronger."
Cerberus Capital Management L.P. will acquire the bedding companies Brooklyn Bedding and Helix. Brooklyn Bedding LLC and Helix Sleep Inc. will continue to operate under their respective brand names. The combined company will be led by John Merwin, current chief executive officer of Brooklyn Bedding. Helix co-founders Adam Tishman, Kristian von Rickenbach, and Jerry Lin will lead the direct-to-consumer business.