CHICAGO – When the family of the True Value Company gathers in Chicago March 16-19 for its 2023 Reunion, it will have something to celebrate. The hardware retailer, now a network of over 4,500 stores, is now one of the world's largest dry goods wholesalers. Its success gives evidence of the strength of "buy local" in retailing.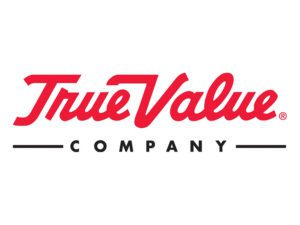 "Our 75th anniversary is a significant achievement for the True Value name," said Chris Kempa, True Value Company CEO, in a press release. "We have a proud heritage of supporting the growth and success of independent retailers and doing it better than anyone else. That's how we started, how we operate now, and how we plan to innovate for another 75 years."
The company dates from 1948, founded by entrepreneur John Cotter. It originally had 25 member stores. Today True Value serves over 4,500 independent retail hardware stores in 60 countries, including Saudi Arabia, Bolivia and Thailand. This growth is in an industry where hardware stores have become one retail area that has has been able to escape the consolidation of big boxes, and compete effectively against their genericized approach.
The strength of the chain (often styled TrueValue) proves the viability of the independent store model, especially as it, and companies like Ace Hardware, manage to compete against giant operators like Home Depot and Lowe's. This also makes more unfortunate the shuttering of the Western Auto chain by Sears, as well as the ultimate and unfortunate failure of the Sears Hometown and Sears Catalog network of independent stores.
For decades, True Value was a true co-op, owned by its retailers, but it sold itself out to private capital. So far, the experiment is working.
There are many competitors that prove the viability of the space, including the over 2,000 stores of the publicly traded Tractor Supply and the 200 or so stores of Northern Tool. Across the nation, regional co-op retailers thrive, including Southern States, still a co-op, but one that has sold of retail rights and many of its assets. Southern States is a beloved retail brand in the South, particularly its home state of Virginia, where it was originally called the Virginia Seed Service.
Brands Associated with TrueValue
The TrueValue company owns a number of retail brands. There is TrueValue (hardware and home center stores), Grand Rental Station, Party Central, and Taylor Rental (equipment and party rentals), Induserve Supply (commercial supplies), and Home & Garden Showplace (nursery and garden center stores). There are also affiliate, independent stores that buy from True Value, but do not use that identity.
House brands include Green Thumb, EasyCare premium paints, Master brands, Pet Expert, Four Seasons Courtyard accessories, Clybourne, Holiday Wonderland, Tru Guard locks and keys, TVX budget, Pet Expert and Master Painter. The company's website states that retailers make 18 percent more margin with private label than with national brands.

In March 2022, True Value announced the purchase of Majic, The Yenkin-Majestic Paint Corporation's consumer paint division. The Majic brand, better known in the midwest, dates from 1920.
The company has had a number of store brands that have been allowed to fall by the wayside, including Tru-Test paint and Weatherall paints, X-O Rust. Tru-test, in its old oval logo design, in particular might be good for revival, as has a nostalgia factor, and work well on shirts and caps.
Purchased Agway in Northeast
In November, the company purchased the valuable Agway brand, a favorite of hardware and feed stores in the northeast, through a sale from Hilco Streambank. The assets for the Agway Farm & Home Supply "brand package" included its "Agway" brand name, a portfolio of private label product brands and a strong, independent dealer list. There are currently 600 Agway stores, many of them in wealthy suburbs.
TrueValue sought Agway because of its strength in the farm, auto and pet categories, what it calls FRAP.
The company would do well to look at seeing which brands would fit at True Value, and, for instance, whether Agway products might be sold at True Value stores.
"We are thrilled that an iconic brand like True Value has acquired the Agway trademark and that these two highly recognizable names will continue serving communities across the country," said Jay Quickel, President and CEO of Agway Farm & Home Supply. "True Value has been a respected partner of ours for many years and is the ideal company to carry on Agway's historical commitment to its independently owned retailers."
History and Legacy
The company has had challenges over the decades, including when it purchased and shuttered the ServiStar and Coast to Coast retail brands, in an ill-fated merger called TruServ. Luckily, it did not shutter the TrueValue identity, which was known for its ads featuring NFL player and sports anchor Pat Summerall. A highly trusted and beloved spokesman, Summerall, before his death in 2013, announced 16 Super Bowls, 26 Masters Tournaments and 21 U.S. Opens.
In a parallel move, the competitor Ace Hardware used NFL host and football legend John Madden. It was sort of a battle of CBS Sports announcers, and a way for each hardware retailer to capture a bit of the magic of the NFL, and CBS, now a unit of Paramount.
Below, one of the hundreds of Madden ads.
The company has launched an anniversary web page with the company's history, mission and vision, and a new 75th anniversary video.
"Over the course of this year, True Value will mark its 75th anniversary with special sales events and celebrations with our vendors, our retailers, and the communities they serve," said Kelly Megel, SVP, Marketing. "This is a terrific time to share True Value's rich history while re-defining future engagement with our iconic brand."
Below, a promotional video about TrueValue, and its commitment to local stores.