ZEELAND, Mich. – Herman Miller, the furniture company, is releasing a new version of the mid-century modern furniture classics of Charles and Ray Eames. The new line, which interprets Eames classic designs in new colors, is made with the collaboration of the Danish brand Hay.
"Herman Miller is built on a legacy of risk taking and creative collaboration," said Ben Watson, President, Herman Miller, in a press release. "A unique vision of color, the evolution of thoughtful materials, and a beautifully interconnected story of design partnership harnesses the enduring spirit of Herman Miller."
The collaboration with Danish design brand Hay is officially called the Herman Miller x HAY Collection. It's a modern take on the classic furniture designs of Charles and Ray Eames. Hay founders Rolf and Mette Hay searched in Herman Miller archives for references, though they did not want to ape the colors directly.
Rich Archives Assisted Product Development
"Being very familiar with the existing color range, my intention was to focus on looking ahead, instead of looking too far back," said Mette Hay, in the release.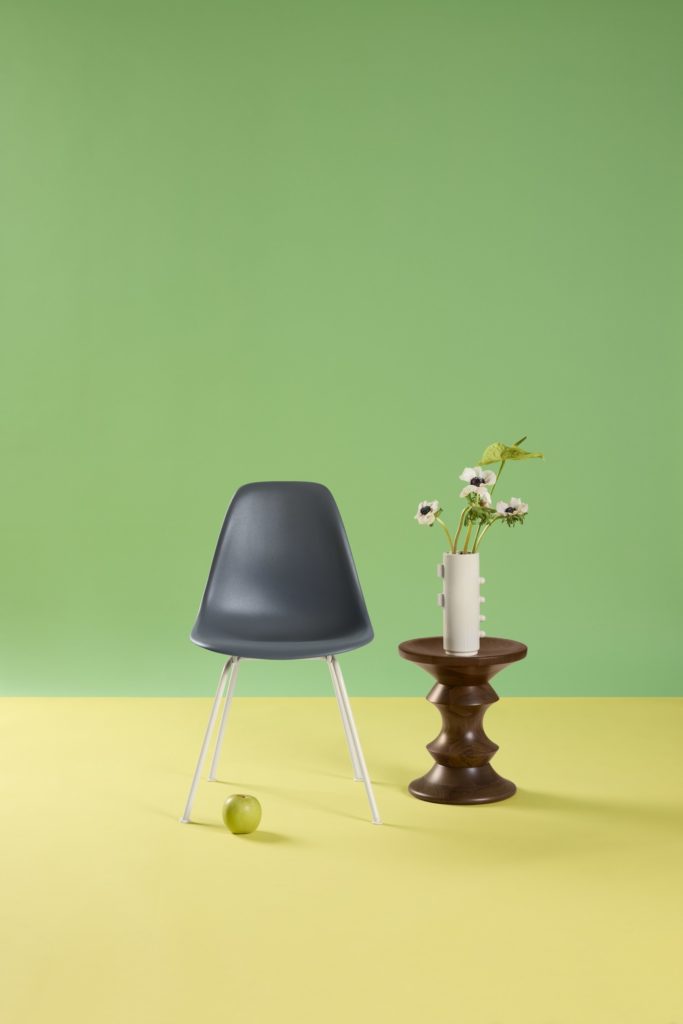 MillerKnoll archivist Amy Auscherman assisted in the effort, including finding furniture prototypes online and in museum catalogs. Auscherman is Head of Archives and Brand Heritage and co-editor of Herman Miller: A Way of Living.
Out-of-production textiles by Alexander Girard were found cataloged by textile brand Maharam in New York. While they were alive, the Eameses worked with Alexander Girard, who was the founding director of the textiles division at Herman Miller.
The new designs inspired by archives is not new for the company. They recently released a version of their Shell chair in recycled plastic.
The collection is available in North America, South America, Asia, Australia, and Africa starting September 21, 2022. It is available at the MoMA Design Store in the U.S. and Inform Interiors in Canada starting September 21, 2022; the Collection will also be available via additional select retailers starting October 21, 2022.
About Herman Miller, Hay
Herman Miller, founded in 1905, is a part of MillerKnoll (NADSAQ:MLKN). The company produced notable designs from other designers including George Nelson and Isamu Noguchi.
For a full look, visit www.hermanmiller.com/about/our-story. Hay, founded in 2002, is headquartered in Copenhagen. Visit HAY.com