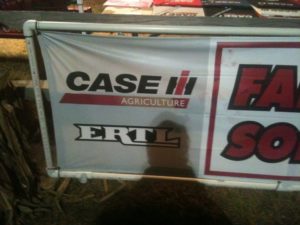 When International Harvester went bankrupt, one of the most famous icons of American business was split apart. Some units like the International Scout SUV disappeared entirely, but other units survived.
One of the success stories was the Cub Cadet line of mowers, now owned by MTD. The product line married the ease of use and convenience of a home product with the brand promise and street cred of International Harvester, which was the first great name in farm equipment.
Today, that line of Cub Cadet thrives, in no small part to the relationships that made the brand what it is. For instance, in advertising for the Cub Cadet on ESPN 2, MTD stresses the connection between Cub Cadet and Kohler, which makes engines for the brand. On the ads, a Kohler logo appears. Its a throwback from the 1960s, when one of the key product benefits for International Harvester's Cub Cadets were its 7 h.p. Kohler engines.
And other pieces of the International Harvester legacy appear to be in good shape. Case IH, a successor company to International Harvester, has recently reintroduced the company's Farmall brand of tractors.