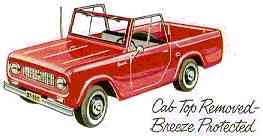 In Hollywood, the revival works — sometimes. The off-Broadway revival of Brady Bunch Live, done live, was a wacky hit, but the numerous follow up series, specials and movies, have been (mostly) flops. Movie versions of Aaron Spelling's Starsky & Hutch and Charlie's Angels scored, but a Love Boat TV redux sank. Desi-less Lucy was a hit with The Lucy Show, but not with the ill-fated 1980s series Life With Lucy. The point?
A franchise can live again, but only if done well, with respect for the original, but enough new twists to make it fresh.
Zombie brands happen the same way. In recent years, brands like Mini, Lilly Pulitzer and Bell & Howell have been reinvented, with varying levels of success. For instance, BMW's Mini is completely new, inside a car body reminiscent of swinging London. And they don't have to be products? The Olympics, dead for centuries, of course were brought back to life by an enterprising Frenchman; even Virginia's College of William & Mary, founded in 1693, went dead for a number of years in the 19th century and came back.
There is a feeling of equity lost when a brand is killed off. Like New York's demolition of Penn Station or MGM's destruction of its iconic Wizard of Oz sets, not only has a piece of history disappeared, but so has a priceless asset that can draw in customers. Mostly, what is needed is a new mission for that brand awareness. While First Data's Western Union Western Union subsidiary hardly advertised its historic telegram service before it recently killed it off, it does a booming business in money orders and wire transfers with that brand legacy in the background.
Today, there are hundreds of brands that died while they still had customers and fans. Not enough customers for the un-clever exec, but a market and a brand nonetheless. Here are a few still intriguing:
Once Burger Chef was a well-known hamburger brand. Today, Hardee's Food Systems apparently claims the trademark, at this time still registered as "live" with the U.S. Patent and Trademark Office. I can understand why Hardee's wants to keep Burger Chef's cartoon character "Jeff" from other companies. This strategy may or may not work in a legal sense; companies have to actually use a trademark in good faith to keep it alive, and I have never seen anything related to Burger Chef at my corner Hardee's.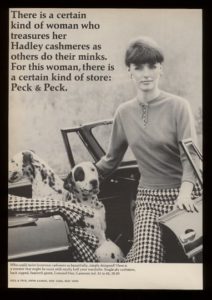 In the '80s, Lisa Birnbach's The Preppy Handbook listed four "prep" retailers as R.I.P. On the list already revived are Best & Co. (revived by Susie Hilfiger) and Abercrombie and Fitch. What's missing from the list? Peck & Peck, the New York department store for "sensible people." Peck & Peck brought a sense of sophistication and glamour to classic clothes, and there is always a market for that. Retailers like Talbots and Ann Taylor serve that market; there is always room for a reinterpretation. Bring it back now, and it will be ready for the next prep revival. (Apparently, Peck & Peck still exists as a store brand at Stein Mart.)
Plymouth, you ask? Chrysler execs killed the brand of the powerful Fury and ever so practical Valiant and then in 2001, merged its product line with Chrysler's. The PT Cruiser fan website puts it perfectly – Chrysler is stuck with a dual personality, "the guppy-nose look (Chrysler) and the hot-rod look (Dodge), and Plymouth is gone forever." With the death of Plymouth, Chrysler is left without a middle-class "starter" brand for families who think Dodge too sporty, and Chrysler too expensive. Bring it back as a single product brand; how about Chrysler dealers selling a limited edition "Plymouth" branded PT Cruiser with all the Plymouth regalia but otherwise a Chrysler.
In the 1980s, Larry King made a national career on Mutual Radio with his overnight radio show, but the name merged into Westwood One in 1999, and is now part of CBS Radio. Mutual Radio's history includes FDR, Orson Welles and The Shadow. Dozens of new radio networks pop up year after year; the addition of the Mutual name could pop one out of the clutter.
The old S.S. Norway of Norwegian Cruise Line had a tragic engine accident and is now stuck on some beach ready for the scrap heap. It was the former S.S. France, the pride of the French Line. Why not recreate the luxury line that could one-up Cunard's Queen Mary 2. Or how about a twin ship to the Dubai hotel that will be the QE2? Frankly, who's better at food, the British or French? Even better than Cunard, the S.S. France of the reinvented French Line would be real, not a recreation.
When American Airlines purchased TWA, it killed the brand and shut down its beautiful JFK terminal. It was a great loss. TWA connotes a sort of luxury and exoticism never known by American Airlines, a fact further accentuated by American's closing it down. Certainly, TWA was having difficulty, but people pay extra for Ritz-Carlton over Marriott; why wouldn't they for air travel? And the airline industry continually needs new brands — when Delta needed a discount brand, it created the oddly named Song; when it needed an executive jet brand, it coined Air Elite. Good news; at least jetBlue is renovating their JFK building, the TWA Flight Center.
Hallicrafters was once the WWII ship-to-shore brand, seen on the Navy ships of the World War II generation. It made indestructible radios after the war for the high-end sailing and power boat customer. Why not put it on some AM/FMs for Wal-Mart and make it the Ray-Ban or Jeep of radios. If some are now decorating cell phones with jewels; perhaps a durable Hallicrafters casing might be the Hummer for AT&T or Alltel?
While Cub-Cadet and International Harvester tractors survive as brands, the candy colored International Scout sport utility program died. But more than 20 years after the last International Harvester Scout came off the assembly line, the two-door Scout still has a certain surfer credibility and appeared recently in a Wall Street Journal feature on hot collectible cars. In the fall of 2004, International returned to the consumer car market with a new pickup, the International 7300 CXT, a real live, Tonka-looking pickup for hyper-steroid men. What should be the next step? The sporty Scout.
Lastly, F.W. Woolworth's still survives around the world, but not in its birthplace of America. The Queen shopped there as a child, as did just about everyone else. It became a part of 1960s U.S. history with civil rights sit-ins. So why wasn't there a market for it? While some say that the market for Woolworth died, people didn't stop needing panty hose, playing cards, greeting cards and sewing kits. That market is now Walgreen's, and it's doing quite well. What to do with that Woolworth nostalgic brand goodwill? Well, if Walgreen's has the panty hose and thread sewn up, then it's the lunch counter that America misses. There's always a market for grilled cheese.