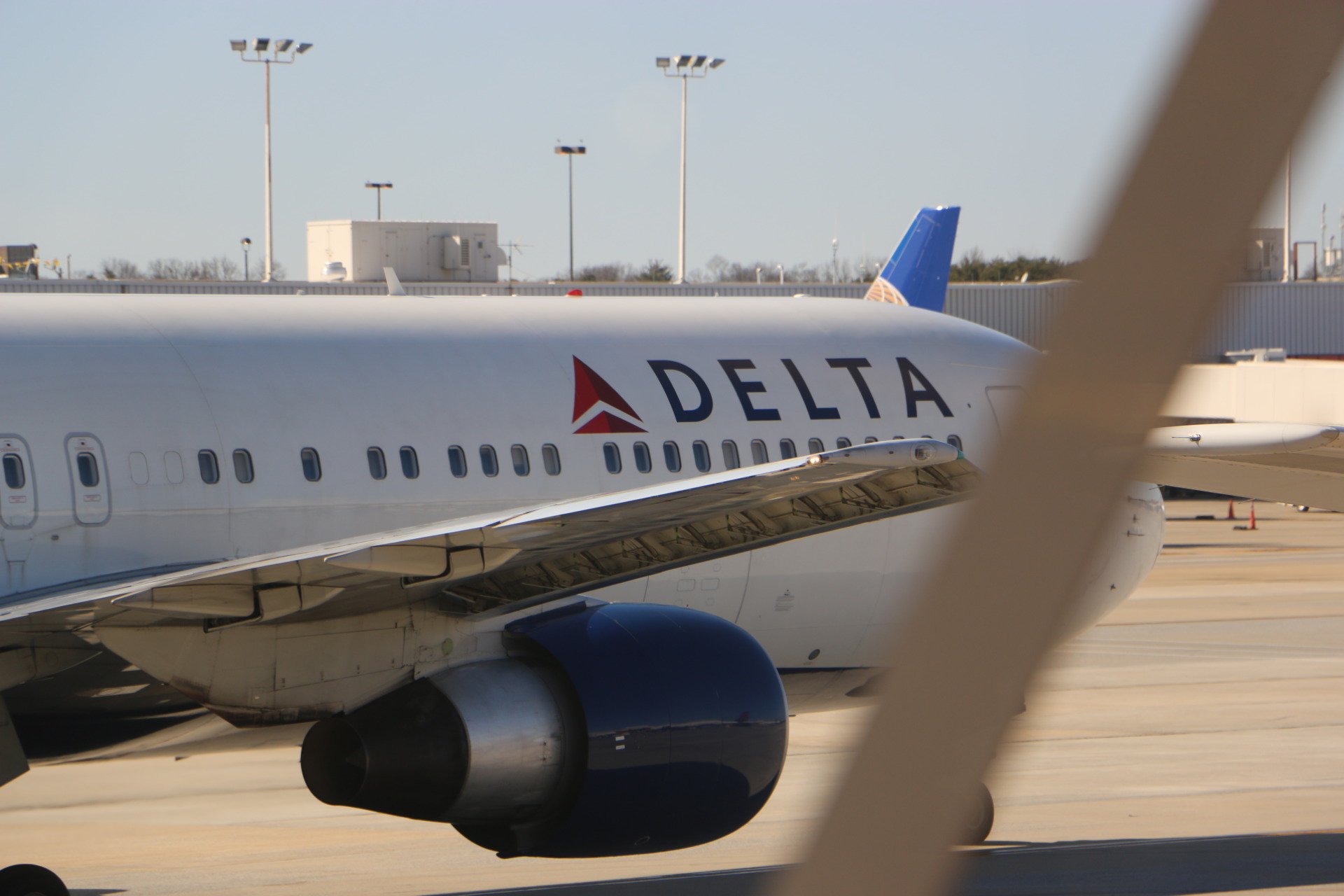 The Northwest Airlines brand should not disappear. BrandlandUSA believes that Minneapolis and Detroit (and anyone who loves and values American history) should not stand for losing the brand Northwest if the airline merges with Delta.
An insider note on branding. Many people who work in branding and advertising have a bias and financial incentive FOR eliminating brands and repositioning brands when companies merge. That is fine and is sometimes needed, but in the airline industry, the main issues for airlines are service quality and fuel prices, two things which will not be solved by branding, no matter how clever.
BrandlandUSA believes that there is room for both the airline brands in a merged company. While BrandlandUSA has long flown sensible Delta (and never Northwest), we think that actually, Northwest is a more fascinating brand, far more exotic and interesting than Delta, which is all simple Southern comfort. After all, Hitchcock didn't make a film about Delta, did he? Why are Northwest Airlines tails red? Northwest tails are red because during World War II, they neededed a bright red tail to be noticed in the snowy reaches of Canada and Alaska. Charles Lindbergh himself laid out the airline's Great Circle Route. The airline even has an Airbus A-330 named Spirit of Lindbergh that flies to Paris.
Today, we are all used to code sharing. We don't really don't know which airline we will be flying until we actually get on the plane. So the argument that somehow branding it all as Delta with some spiffy new logo will improve the situation with consumers doesn't make sense. There is another issue at play. Minnesotans don't perceive of themselves and their companies as hip, but Target, Prince and Mary Tyler Moore make for a city with hipper icons than Atlanta.
If the Northwest brand were lost, a great American icon would disappear. However, the Hitchcock/Saul Bass pop culture references to Northwest will still be there after the merger. If the name is dropped, others start up airlines will be able to use that equity if Delta doesn't find a way to preserve it. Delta has a good brand image, but it is one of a sensible brother, efficient and still a tad Southern.
Delta would do well to think about ways it can utilize Northwest's brand equity, not merely for defensive or legal reasons, but to make the company more compelling and deep to consumers. A Delta fits all approach is generic, and airlines are such commodities that branding is sometimes the only thing that keeps a consumer. Some good-faith ideas for preserving the NW identity:
using the brand across the Pacific. This service is operated completely separately anyway, as flights are so long. Do you think a passenger who lives in Tokyo or Beijing and has known Northwest for the last 50 years gives a rip about Delta? This is why Delta wants Northwest.
Use NW as a sub-brand on premium coast to coast flights. Promote it as Delta's "Northwest Service"
NW has a world-renowned weather prediction center, Northwest Meteorology. Northwest Meteorology must be preserved. It is promoted to fliers and consumers. This will keep the brand alive in a manner that doesn't confuse customers, and will pay homage to Northwest's expertise. Also, if it is a separate cost unit and has outside revenue, it shows up as an asset on the books, rather than a cost.
Letting Northwest fliers keep their Northwest frequent flier identity. Kind of like a DMV vanity plate.
NW has excellent training facilities. Flight attendants should be trained in the branded Northwest Manner.
NW has equity in frequent flyer programs, vacations, clubs and such. Perhaps the World brand survives on some of those, including Delta's JFK terminal, which was the former Pan Am WorldPort.
Read the BrandlandUSA post about it from February:
It is terribly wasteful of Delta to cast all this equity aside. What a fascinating merged company it would be if these two companion airlines found a way to work together.
After all, it is Hellman's in the East, and Best Foods west of the Rockies. Consumers are smart enough to understand it, and appreciate the consideration.