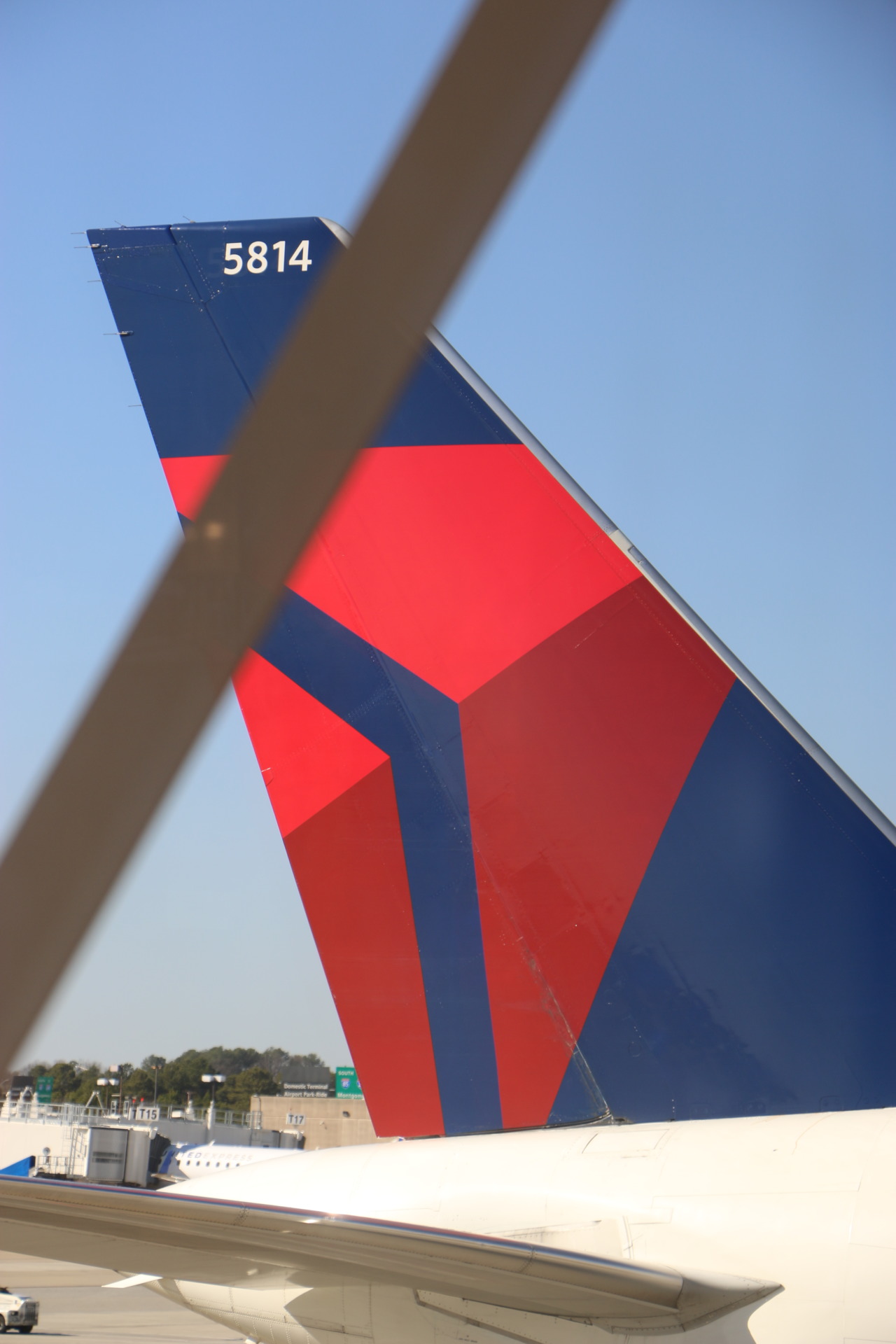 It's a fundamental of trademark law. To keep a trademark, you have to use it.
My old Virginia bank Virginia National Bank learned that lesson. It dropped the name VNB, and merged a number of times into what is now Bank of America. A few years ago, a new start-up bank decided it wanted the name Virginia National Bank and so it claimed it, no problems at all.
So it was unfortunate that I read in the Seattle P-I online (now that's an old brand that's staying alive) that Delta Airlines (DAL) attorneys are writing nasty-grams to the owners of a travel website called GoNorthwest.com. Go and read the back and forth between the lawyers when you click on the preceding P-I link; it appears that not only has Delta made a legal boo-boo, but it has alienated the entrepreneurial community in the Northwest, an area it is trying to win over.
I guess Delta's old slogan, "Good Goes Around," is no more.
But being a bully isn't the only stupid thing they have done. Delta's "protection" of the soon-to-be-discontinued Northwest Airlines brand through legal threats misses the whole point. They are wasting the Northwest asset. On top of that, the GoNorthwest site is all about promoting travel to the Northwest, where Delta needs traffic.
Use the Northwest Brand
The way for Delta to protect the Northwest Airlines brand is to use the brand where it can. If it did that, there would be no need to bring such lawsuits; the use of the brand does the "brand protection" for Delta. Even if Delta won this case (and Delta won't) in order to protect the name from here on out, they would have to keep bringing these annoying lawsuits against businesses in the Northwest using the name Northwest regularly. It looks to us like make-work.
Delta has a tremendous asset with the Northwest brand, a brand name that is associated with Charles Lindbergh and Cary Grant. Why lose that mystique? Instead, Delta has destroyed the Northwest name, and will replace it.
However, it is not an either/or proposition. There are many ways to preserve the Northwest identity that do not involve operating two different airlines. They could use Northwest as a sub-brand for their Asian division. They could keep Northwest-branded club lounges in areas that were Northwest hubs. They could operate airline training schools and weather centers under a Northwest brand. A fitting situation would be to use Northwest as a service brand inside Delta; for instance Delta/Northwest's "Business Elite" trans-Pacific routes could be re-branded as Northwest Class.
We wonder if Delta did any market research to see if non-English speaking passengers in Asia preferred the Delta name over Northwest? We doubt it. Northwest flew to China BEFORE Mao; throwing out the Northwest name in that brand-centric market would be like GM Shanghai-ing the Buick brand because it liked Chevy better.
USAirways has been very careful to preserve the various identities within its system, including Piedmont Airlines, PSA, Allegheny and America West. Through the years it has used those old company names as sub-brands for its commuter airlines; a commuter flight might be PSA or Piedmont. Recently, it painted its planes to look like PSA and Piedmont in a program it called "throwback" jets; this move pleased the former employees and passengers who still felt nostalgic over the old names.
CEO Doug Parker said the company did it because the old airline goodwill was still alive and well at USAirways. In addition, USAirways posts each of the logos of the airlines to the right of the doors of its planes; there can be no mistake that USAirways not only wants to protect its intellectual property, but that it is taking aggressive (and thoughtful) steps. Rather than threatening lawsuits to everyday folk, it is proudly utilizing its old brands where it can, and having a rather fun time at it.
But back to the Delta issue. They are not only wasting an intellectual property asset, they are wasting time and money protecting the wasting of the asset. Delta just hired Wieden+Kennedy to re-brand the new airline with a new campaign. Before they try to fix things with new ads, they best go back and straighten out the current branding mess.
Editor's Note. Do check out GoNorthwest.com. It has good travel information, with 170,00 monthly unique users, according to Quantcast.