HONOLULU – The business model for most airlines in the last four decades has been to degrade service, commoditize branding and strip down service to the essentials.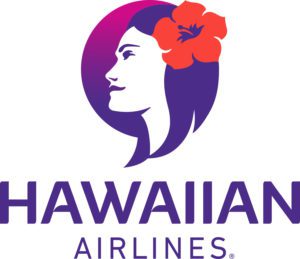 Hawaiian Airlines is taking the opposite approach with its new Boeing 787-9 Dreamliners. It worked with the design agency Teague to introduce a new class of premium service entitled Leihōkū, translated to the phrase "garland of stars."
Along with the first class section design, the company says that the new 300-seat planes will be "immersed in cabin design elements that evoke Hawaiʻi's rich natural world through bold textures, island-inspired sunrise and sunset lighting and sinuous ocean and wind patterns."
Boeing will deliver the first of 12 Boeing 787-9 Dreamliners this November, with remaining deliveries planned through 2027.
Leihōkū class is 34 suites, which have fully lie-flat seating, an 18-inch in-flight entertainment screen, personal outlets, wireless charging and direct aisle access, all set in a 1-2-1 configuration. The Dreamliner Main Cabin will also have the Teague design, and will consist of 266 Collins Aerospace Aspire seats.
The airline has a tradition of upgraded service, as it still offers complimentary meals for all guests on transpacific routes and no change fees on Main Cabin and Premium Cabin seats.
Hawaiian, as one of America's historic carriers founded in 1929, still keeps its service levels differentiated, mostly because of its unique role as "flagship" carrier to America's 50th state. While most carriers named for states have disappeared, Hawaiian remains only one of two state unofficial "flag carriers", the other being Alaska Airlines.
Industrial Design Approach
Each design element of Hawaiian's 787 celebrates Polynesian navigators who sailed the Pacific by observing the stars, sun, winds, waves and wildlife. The airline worked with design consultant Teague to create and implement the brand and interior.
Teague is the successor company to Walter Dorwin Teague Associates. Walter Dorwin Teague was perhaps America's greatest industrial designer, famous for the metal clad Texaco station and the UPS truck. The firm today consults with a wide variety of firms and a few airlines, including Air Canada, Emirates and Alaska Airlines.
"Working alongside such an iconic brand in Hawaiian Airlines, we were able to create an experience that is true and authentic to what is Hawai'i," said Loreto Julian, interior design and surface textile design manager at Teague. "Along the journey, guests will be able to appreciate the culture of Hawai'i and be surprised with discoverable moments."
Differentiation from Commodity Air Service
The plane has a simulated cabin sky with soft daylight, sunrises and sunsets and starry evening skies. In a nod to the iconography of Pan Am which used stars and Zodiac symbols across its network and at the WorldPort, guests in the suites will gaze up at a "luminous star compass ceiling evoking the constellations that guided Polynesian voyagers at night."
Panels echo Hawaii, with native wood panels and doors inspired by volcanic sand. The Hawaiian language, or Ōlelo Hawaiʻi, is used where possible, including in seat row numbers and other placards. Fabrics, too, reflect native forms.
Taking such an approach adds some extra costs up front. But the design pays off in the end, as the design is permanent, and it can entertain guests over millions of miles for one up-front cost. This differentiates the airlines from much larger U.S. airlines like American, United, and Delta) that take a more commodity approach. At the higher end, overseas trans-Pacific carriers like Qantas, Air New Zealand, Japan Airlines and Korean Air offer elevated service and Hawaiian must compete with them.
"We take pride in sharing our home with our guests, and the design and details of this product truly reflect what it means to be the flagship carrier of the Hawaiian Islands," said Avi Mannis, chief marketing and communications officer at Hawaiian Airlines, in a release.
The seats are made by Adient Aerospace, a venture between Boeing and the auto seat company Adient.
"It was evident from the beginning that Hawaiian Airlines is very passionate about its culture and branding, and making sure that this came through in the design language and in the passenger experience," said Adient Aerospace CEO Tony Guy, in the press release.
About Hawaiian Airlines & Fleet
Hawaiian offers approximately 150 daily flights within the Hawaiian Islands, and nonstop flights between Hawaii and 15 U.S., as well as service from Honolulu to American Samoa, Australia, Japan, New Zealand, South Korea and Tahiti.
The airline's fleet now consists of the A330 (pictured above), A321neo and Boeing 717. The latter echoes the airline's workhorse inter-island Douglas DC-9s, which the airline began flying in 1966.
One of the DC-9s, now retired, flew 95,132 cycles, or landings. Since 1966, the airline has operated 33 DC-9s, replaced by the Boeing 717-200 aircraft, which began life as a MD-95, a successor to the DC-9. Delta, once a major McDonnell-Douglas customer, is an operator of the 717, which it uses on its workhorse smaller flights.
Hawaiian Airlines, Inc. is a subsidiary of Hawaiian Holdings, Inc. (NASDAQ: HA).