COPIAGUE, NEW YORK – The blood pressure brand that decorates just about every medical exam room in the U.S. is the Baumanometer. The device is most often seen attached to a wall, with a small basket next to it to hold the fabric cuff that goes on patient arms.
Technically, the blood pressure monitor is a called sphygmomanometer, invented by Samuel Siegfried Karl Ritter von Basch.
The device, like other simple measuring implements like the shoe sizing Brannock Device, is named after its inventor. Founded by William A. Baum in 1916, the product is still around, with parent company W.A. Baum located in Copiague, New York.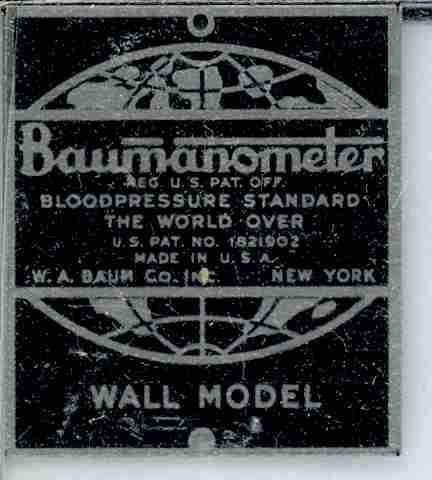 The Baum meter is known for its accuracy; the original mercury versions do not need calibration and last indefinitely. Above their utility in the physician's office, the gained particular utility in the checking of blood pressure during life insurance exams.
The analog Baumanometer is proof that American manufacturing can make a great brand, a brand and product that does not have to be merged, computerized, outsourced or licensed to survive. It just has to do one thing well, and focus on its market, namely physician offices.
Updated April 1, 2023