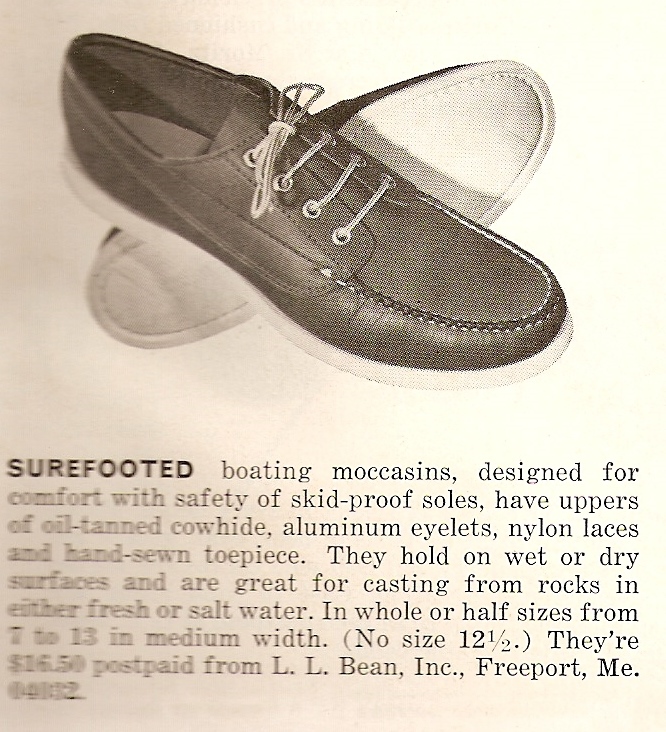 We ran across these in the Esquire 35th anniversary edition published in October 1968. They are the L.L. Bean "Double L" moccasins. Basically, they are Bean lace up bluchers with boat soles.
Detail oriented preps will of course buy a pair of regular mocs and take them to the cobbler and have him put on boat soles. But that's a bit extreme, eh?
They still sell a non lace up version, but the Double L has all the history. Bean also sells a Casco Bay boat shoe, but it's nowhere near as good looking as a Top-Sider.
Are others fans of these? And are there other L.L. Bean products that you miss?