Baxter of California is one of the enduring men's skincare brands, a sort of 1960s Keihl's for California. Founded by Baxter Finley, it was a niche brand that survived in a niche of major national imitators like Old Spice, Nivea for Men, Clinique, Aramis and such.
We ran across an old ad in the 35th anniversary edition of Esquire, and wondered if it was around. It sure is, and they sell a "shape" moisturizer, now with SPF 15.
On their website, they've compiled the top seven reasons that Baxter of California trumps the rest of the faux-boutique male grooming brands, despite their la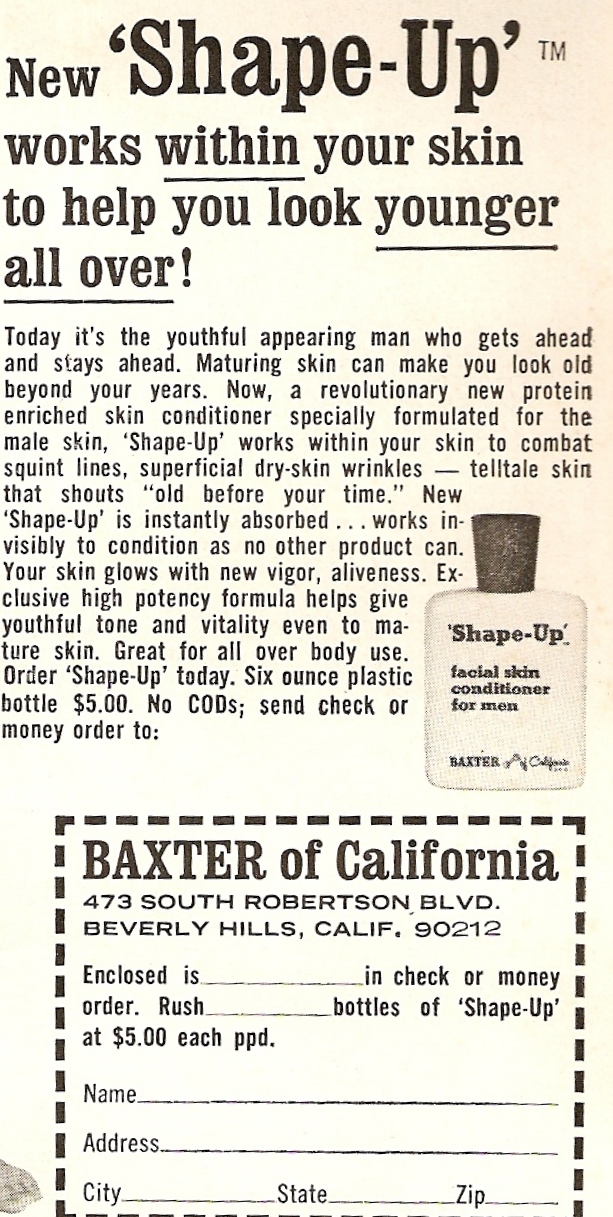 ck of gimmicky product with hipster silly names.
Two of them include:
The name Baxter of California has an air of pretentiousness about it, but somehow that all disappears once you realize that California is the state that elected the Terminator and is home to the city of Fresno.
Baxter of California's been around for more than forty years, which means they've essentially transitioned from Steve McQueen to Ryan Gosling status, while the rest of the bandwagon brands have stayed somewhere in between Dustin Diamond to Spencer Pratt.
Info at www.baxterofcalifornia.com