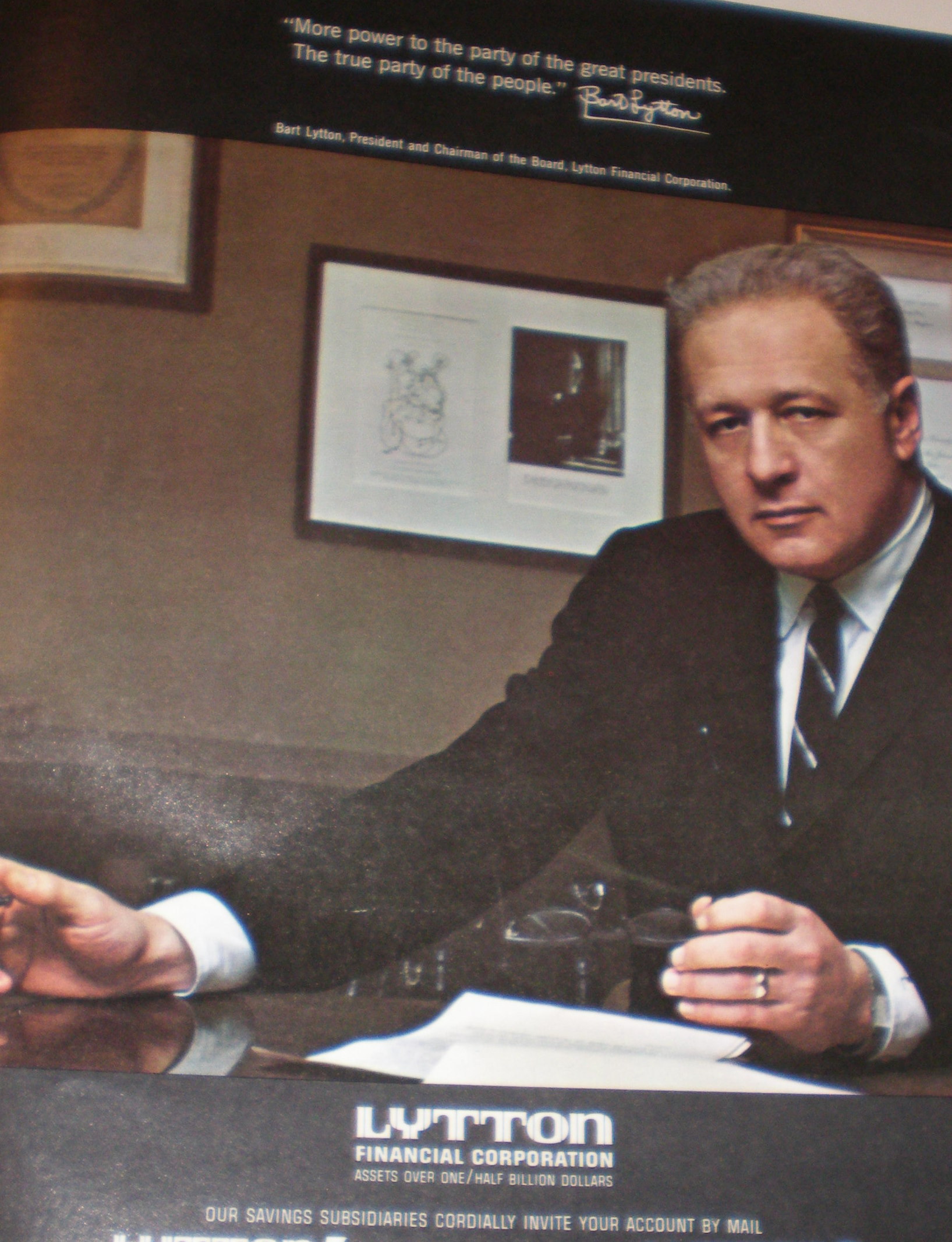 There are the crashed financial empires of today, and the crashed empires of yesteryear.
Each generation leaves its famed financiers. A forgotten tycoon is Lytton Financial, which was a high flying savings and loan company. Its founder, Bart Lytton, looks right out of the "Mr. Drysdale" California of the 1960s.
Lytton, who was nicknamed Black Bart, was a high flyer who was very active in Democratic politics, according to a Time article. But by 1968, parts of his S&L empire were given to other banks.
Bart, who was known for his support of arts causes, died of a heart attack in June of 1969, after his empire collapsed. There is a park in Palo Alto named after him.