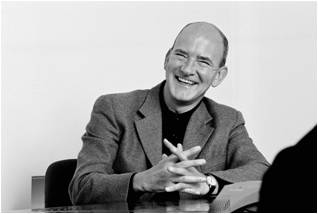 LONDON – Interbrand, the brand consultancy, has named Leslie Butterfield as group chief strategy officer.
"We are experiencing a growing need for our clients to assess how brand drives demand and an ever increasing desire to really understand Brand ROI. It doesn't matter if it's a new identity, retail environments and packaging, employees' living the brand, or an analytics-driven demand model; understanding value creation is ever more vital to business leaders," said Group Chief Executive Jez Frampton in an Interbrand press release sent to BrandlandUSA.
On his appointment, Butterfield said, "I've always seen Interbrand as the world's leading brand consultancy and clearly the first name that comes to mind when you think of the sector, no matter where you are in the world."
Butterfield has nearly 30 years of experience in building brands. He began his career in advertising at Boase Massimi Pollitt (now DDB London). He went on to become head of planning at Abbott Mead Vickers (now BBDO London) and later went on to found Partners BDDH, famous for its Mercedes-Benz and Co-operative Bank advertising.In 2001, Butterfield created Butterfield8, a consultancy that later became one of the cornerstones of the Ingram Partnership of Chris Ingram. Following Ingram's decision to close the business in late 2007, ButterfieldPartners was created.
During his recent career, Butterfield has advised a range of UK and international clients including British Airways, BT, Mercedes-Benz, Waitrose, Orange, Chrysler, Seagram and the UK Government. In 2007 Butterfield was awarded a CBE in the Queen's Birthday Honors List for services to the industry. He has written widely on the subject of brands, communication and advertising including; Understanding the Financial Value of Brands, Advalue: 20 Ways Advertising Works for Business and Enduring Passion: The Story of the Mercedes-Benz Brand.