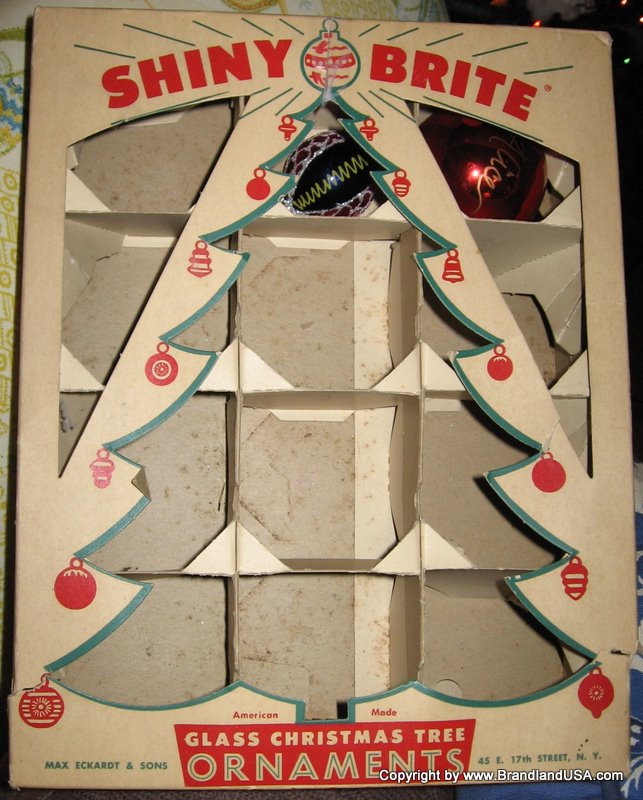 NEW YORK – Each year, as part of Christmas, we pull out a box of Shiny Brite glass ornaments. But each time, there are fewer and fewer. But we keep the box, as it reminds us of another era, when Americans actually made things.
Eckardt was a German immigrant who decided to make his own ornaments, and sold them under the Shiny Brite name. Glass ornaments were a German invention, but Eckardt, an importer, saw an opening.
According to the website Scripophily, he and Bill Thompson of F.W. Woolworth convinced the Corning Glass Company to mass produce machine-blown Christmas tree balls.
In 1939, Corning started producing the balls, but the war slowed the operation. Following the war, it became the largest operation in the world.
Amazingly, Eckardt had New Jersey factories in North Bergen, Irvington, West New York and Hoboken. His main office and display room was at 45 East 17th Street, N.Y.
The product line is now sold by Radko.