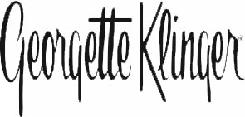 NEW YORK – We have had a number of requests for information on Georgette Klinger, the New York salon brand. It closed down, and we wrote that the family is in the process of rebuilding the company in a post called Georgette Klinger is Back.
During this brand hiatus, BrandlandUSA readers are searching for the products, as well as information on when the first salon will reopen.
We will keep you posted when we hear more; meanwhile, if you email the company, you get this note back.
Thank you for writing to the new Georgette Klinger. Kathryn and Trevor are working hard to restore the company and start producing products in the near future. We will let you know as soon as we are back up and running. We will try our best to respond personally to the emails we receive within 7-10 days. If you do not hear back, please know that we truly appreciate our clients and look forward to serving you again in the near future.

Best wishes,

Kathryn and Trevor
The new Georgette Klinger
www.georgetteklinger.com