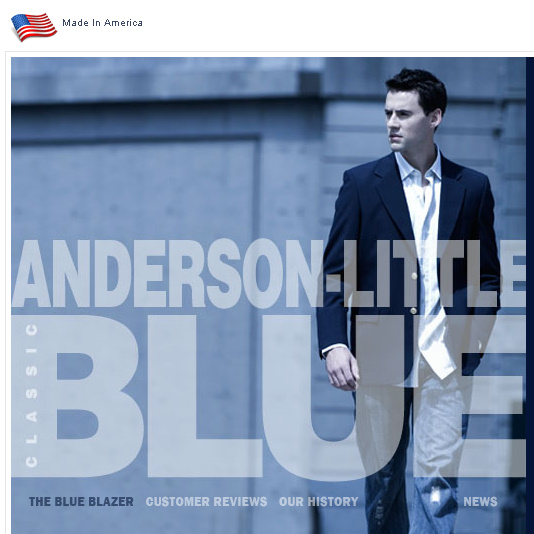 The menswear company Anderson-Little has returned. Best yet, it is the original family, and their signature product, their blue blazers, are American-made.
The company was founded in Fall River, Mass. in 1933, at the height of the Depression by Morris B. Anderson as one of the early factory showrooms. By 1960, the company had stores in New England cities like New Bedford, Providence, Hartford, Worcester, Springfield, New Haven and Bridgeport and was led by Stuart Anderson, Morris' grandson, who took the company to 40 outlets.
It was sold to  F.W. Woolworth Co., and they grew their Anderson-Little division to 100 stores, along with its other brands like Kinney. Here, a YouTube commercial from the 1980s, called "The Math Teacher." In 1992 Woolworth closed all but 7 Anderson-Little stores. These remaining stores were sold to Cliftex Manufacturing Co., a supplier. Cliftex closed them in 1998. In early 2008, great-grandson Scott Anderson and Stuart Anderson reclaimed their trademark and relaunched Anderson-Little.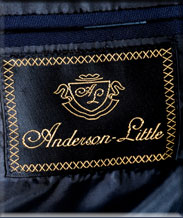 Their main thrust on their website are their blue blazer, which are sold for $139 plus free shipping.
They are at:
Anderson-Little
8310 NW 73rd St
Tamarac, FL, 33321

Telephone: 1-800-905-5994
Email: contact@andersonlittle.com