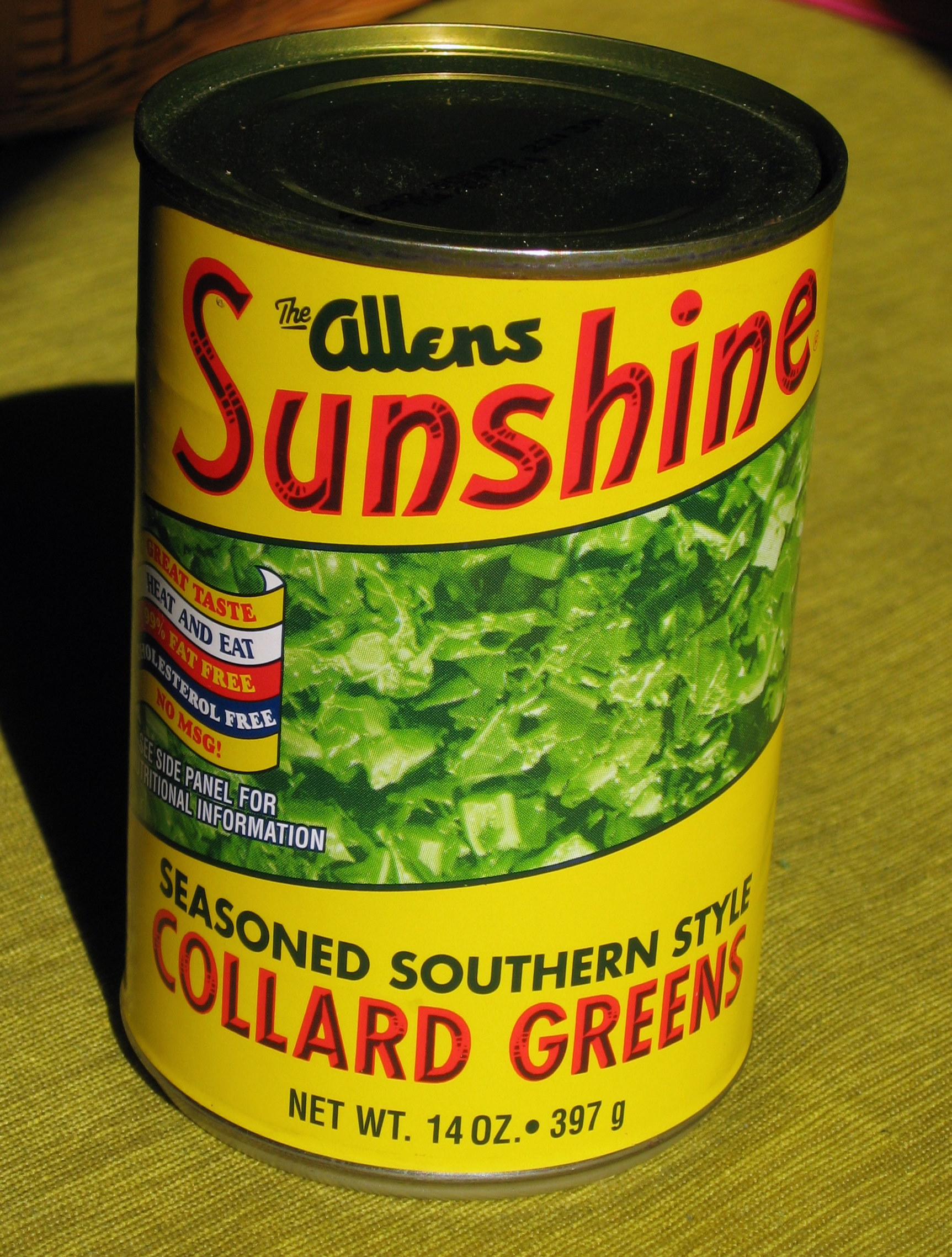 SILOAM SPRINGS, ARKANSAS – The Allens Sunshine Seasoned Southern Style Collard Greens are available at your local Publix. Turns out this is a great, family company based in Siloam Springs, Arkansas, and they have a great history.
The company was founded by Earl Allen, who started working in canning in 1923 near Siloam, Arkansas. In 1926, he became the sole owner. Earl was succeeded by his son, Delbert. They grew over the decades, and in 1978, they bought Popeye brand spinach. Good move.
In 1978, they bought Popeye Spinach. Good move. Eventually, Roderick Allen, son of Delbert Allen Sr., took over as company Chairman/CEO.
As late as this century, they have purchased the non-branded frozen food and canned food operations of Birdseye, which was once part of General Foods. Today, they own a number of brands including:
Allens
Butterfield
East Texas Fair
Freshlike
Popeye
Princella
Royal Prince
Sugary Sam
Sunshine
Trappey's
Veg-All
Wagon Master
Look for them online at www.allens.com or Siloam Springs, Arkansas 72761-0250