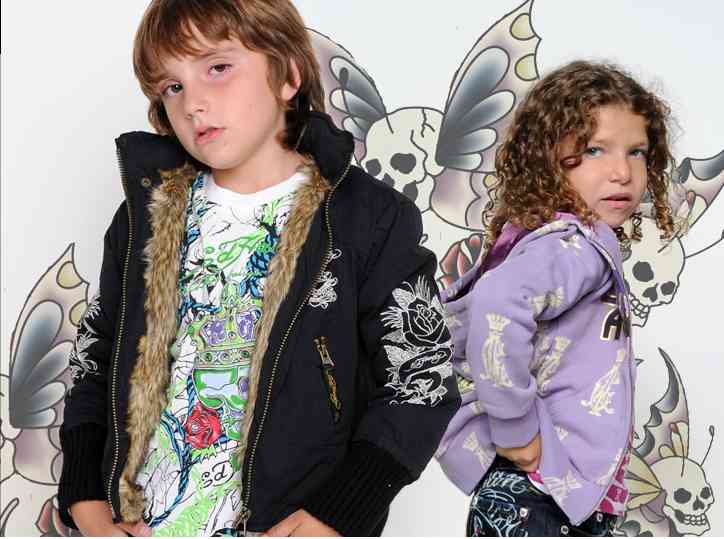 Just a useful list we saw on the main page of Ebay today. It was a list of their most searched for menswear brands. It's a very telling list as demand for resale indicates consumer interest for new (though we wonder if demographically, the folks who might buy Ed Hardy would be more likely to purchase clothes on Ebay.
Frankly, we didn't pay much attention to Ed Hardy, but we were a little creeped out by their children's wear we saw on the site. Nothing nicer than posing the kids in front of a couple of skulls and dragons with and asking them to make a come-hither hoodlum expression!
Don't we live in a nice country!
The list went as follows:
Abercrombie & Fitch
Hollister
American Eagle
Affliction
Under Armour
North Face
jeans (generic)
Does anybody else agree with me on the Ed Hardy? Or am I too fuddy-duddy?