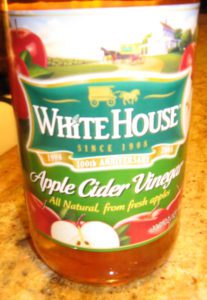 An enduring independent brand of apple juice, vinegar and apple products is White House of Winchester, Virginia. Today, its products are still American grown, and it is one of the rare brands that has not been taken over and outsourced by private capital.
The apples in its products come from the Shenandoah Valley, as they have since the beginning of the 20th century.
The first plant opened in 1909 in Alexandria, Virginia when Frank Armstrong created the National Fruit Product Company, Inc. In 1918, a second plant opened in Winchester, where the company is headquartered today.
Find out more, or order the products, at whitehousefoods.com