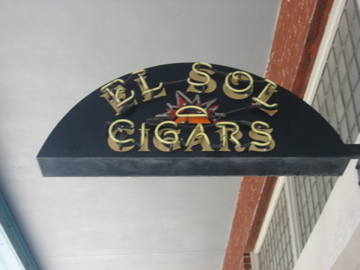 TAMPA – There are a handful of places associated with cigars. The geography of cigars includes the Dominican Republic, Nicaragua, Cuba, Connecticut and Tampa.
Tampa is synonymous with cigars, mostly because of the name Hav-A-Tampa, made by Altadis USA.
However, there are real cigar companies still in Tampa.
If you go to Tampa's Ybor City, there is El Sol, with its sun logo.
The company dates from 1929, when cigar maker Guy Saitta made the first Smok-A-Cuba cigar. He began the business with his wife, Mary. Today, the business is now run by grandson.
Today, El Sol has small cigar factories in Tampa, Honduras, Nicaragua, and the Dominican Republic.
Read more at elsolcigars.com