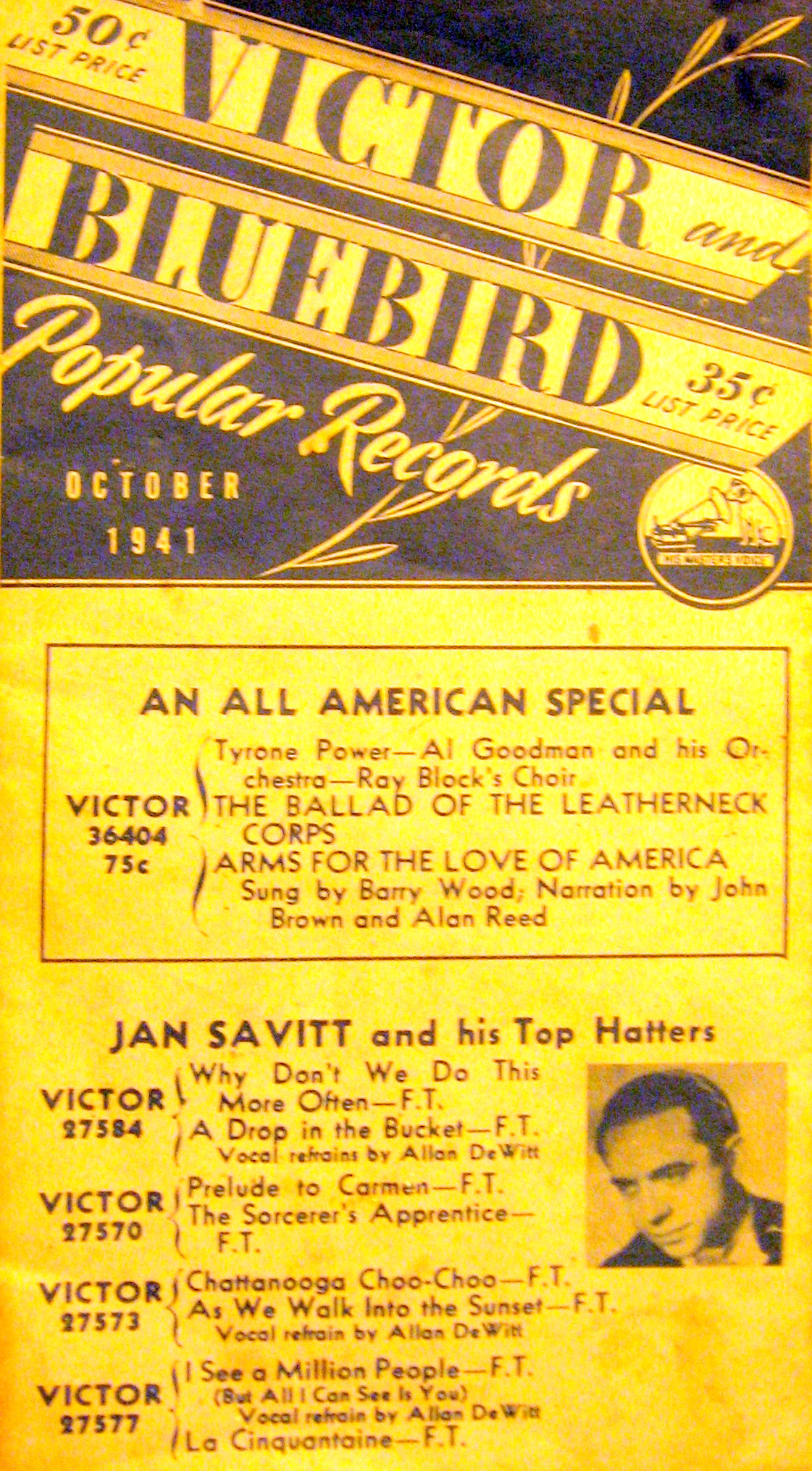 We ran across an old record catalog from the 78 era, and noticed that it came from a jewelry store in Norfolk, Virginia. The jewelers D. P. Paul, still (I think) a favorite old-line jeweler in the Norfolk area. Strangely, in 1941, they used to sell records.
It made us think. Back then, jewelers sold records? Hmmmn. Should they do that again?
Wait, we know vinyl is back. But of course not. No jeweler would sell CDs.
But back on subject.
Here is the issue. All our increasing segmentation and oh-too-smart marketing and product discussion has taken the excitement out of local retail. If your product looks just like other retailers, you have essentially lost your brand to a manufacturer. So changing up your brand might just mean selling something odd with it.
Jewelry companies are one of the staples of the mall. Yet what they sell is boring, and they are closing up shop. We are not here to suggest that jewelers start selling 78s. Or records. Or music.
But we do think there is enormous benefit to selling things other than the same sorts of jewelry that the folks down the mall are selling. For a jeweler to brand himself, he must sell his original designs. Otherwise, he's a ring dealer.
In some cities, you see it. In Santa Fe, some of the luxury jewelers sell regional jewelry, silver and crafts. Granted, the objects need to be of exceptional quality because they sit on counters next to luxury watches, but the concept works. Many jewelers sell bone china, to tap into bridal registries. That sort of thing.
Other weird pair ups that help with branding include Cold Stone Creamery which had a big sales increase this year following the successful launch of its "new" product, ice cream cupcakes. In the short time since the launch, Cold Stone Creamery sold 1.75 million cupcakes. Cold Stone's will soon sell iced and blended coffee drinks.
Dan Beem, President of Cold Stone Creamery said in a press release "It's exciting to see an uptrend in sales in an otherwise down-trending industry. We're actively pursuing new opportunities in new products, co-branding and partnerships to increase our franchisees' bottom line."
Other weird pair ups:
Limited Too sold candy along with its girls' clothes. Not sure if it worked, but it was an idea.
Some furniture stores used to sell minor appliances, just to build a bit of store traffic.
Some hardware stores in resort areas rent bikes. Other hardware stores in resort areas carry bathing suits, turning an Ace into a sort of cool department store.
Menswear stores can sell cigars, and all other manner of men's stuff.
Women's clothing stores can have small men's boutiques. Talbot's used to do this for men.
This is a time when American retailers need some ideas. If anyone can think of some, please comment after this story. We don't mean to be prescriptive about this; there is not one right answer for all stores. Instead, see what other odd things might work with your retail brand, and it might just set your store apart.