ATLANTA – We caught up with licensing expert Pete Canalichio to answer a few email questions about the current licensing climate.
BrandlandUSA: What opportunities are companies missing in the licensing of brands?
Canalichio: The biggest opportunity in my opinion is that there are so many companies out there with great products or services that don't even have a clue about what brand licensing is, or if they have heard of it, they don't have the faintest idea how to get started licensing.
My company's mission is to help companies harness the power of brand licensing. We do this by offering training modules from our web site brandlicensingexpert.com, workshops and hands-on consulting. Our Brand Licensing 101 module is scheduled to launch January 2010. We also are wrapping up a two-day workshop which will immerse business professionals on the basics of brand licensing. The workshop offers lots of examples of good and bad brand licensing and provides a terrific case study for practical hands-on experience.
BrandlandUSA: What brand do you think is most underutilized in licensing and how could the company better take advantage of it?
Canalichio: Wow! That's a tough one. There are so many terrific brands out there that have not fully harnessed the power of brand licensing. When I was at Newell Rubbermaid, there was a concerted effort to utilize licensing as a means to extend the company's portfolio of brands. Some of the brands Newell Rubbermaid owns include Rubbermaid, Graco, Calphalon, Sharpie and Waterman.
While all of these can benefit more through licensing, I would say Sharpie and Waterman have the biggest opportunity to use licensing to extend into other categories. Both Sharpie and Waterman mean so much more to their consumers than just being a writing instrument or a way to communicate.
BrandlandUSA: I believe that many companies miss out on licensing opportunities because they see the licensing in revenue terms, and not exposure. Do you agree?
Canalichio: Absolutely! So many companies fixate on the bottom line benefits and ignore the real value that comes when the brand connects with the consumer through new and unique categories of products. Let's take my Waterman example above. Right now, Waterman makes a line of high end writing instruments. Given their price point, the total number of Waterman pens in the marketplace is relatively small. Since many people only use a Waterman pen for special occasions the brand is limited in the number of times per day that it interacts with its consumers.
If Waterman were to launch a line of luxury items such as I mentioned above, then the brand would begin to interact with consumers through each new product category. Think about the number of times someone looks at their watch each day. Every one of those times would create a unique occasion to connect with the Waterman brand. Of course, more product categories also means more shelf space and more retail outlets.
BrandlandUSA: You are a former Navy pilot and Naval Academy grad. Is the U.S. Navy utilizing all the opportunities it could for licensing?
Canalichio: The US Navy is another one of those brands that evokes deep and lasting emotions. I have been impressed with the way the Navy has transformed its motto from the old "join the Navy and see the world" to a brand that represents excellence, strength, service and technology. I get goose bumps every time I see the US Navy ads showing their sailors standing at attention on the deck of an aircraft carrier as it makes it way over the high seas. It makes me proud to have served and I am deeply grateful that our military is staffed by all volunteers.
For these reasons, I believe the U.S. Navy could use licensing to expand the brand into many new categories. I'm sure the Navy has thousands of artifacts, models, pictures and paintings dating back to the days of John Paul Jones. How about offering those up to be licensed?
BrandlandUSA: How much is the average licensing deal these days?
Canalichio: In my experience the average licensing deals have been trending smaller in deal size over the past decade. There will always be those multi-million dollar deals that attract all the media attention. However, I believe licensors are getting smarter and licensees are getting more specialized. This means licensors are marrying the deal size to match the strengths and capabilities of the licensee. In the past licensors would grant a licensee an entire region (the United States) and multiple channels (mass, department stores, specialty, etc) in a particular category. Moreover, that category typically was broadly defined.
Now licensors are saying to the licensees, "Your strengths are limited to the Southeast United States and specifically in the club channel. That's where we will grant you rights to license our brand." In addition, licensors are defining the category more precisely. As an example, a licensee today may have the product category defined as "tee shirts made from organic materials". All this translates into smaller deals in terms of guaranteed royalty revenue, but many more of them.
BrandlandUSA: What was your favorite licensing project?
Canalichio: My favorite licensing project and one I am most proud of was a project I managed when I worked for Coca-Cola. In the late 1990s, Coke was a sponsor of a number of NASCAR drivers including Dale Earnhardt. Dale for the first time was going to race against his son, Dale Jr. in a Winston Cup race at the Coca-Cola 500 in Tokyo. To commemorate the event Coke decided to put Dale in a Coca-Cola red racing car (as NASCAR fans know, Dale always drove a black car) and Dale Jr. in a black Polar Bear racing car. We lined up a series of licensees and developed a tight line of products including die cast, drinkware and apparel including jackets, tees and caps. The merchandise created was perfect for the event and fans were clamoring for it. In the span of about 2 months we sold almost $30 million of merchandise. This turned out to be one of the most successful licensed programs of its kind every created. Needless to say, there was value created for all constituents – NASCAR, Dale and Dale Jr., Coca-Cola, the licensees, the retailers and most importantly the fans. I would bet almost every fan who bought that Coca-Cola Dale Earnhardt/Earnhardt Jr. merchandise still have it today. If they ever consider selling it, I am sure it would fetch a much greater price off  than what they paid for it.
BrandlandUSA: Being from Atlanta, have you been to the World of Coke lately?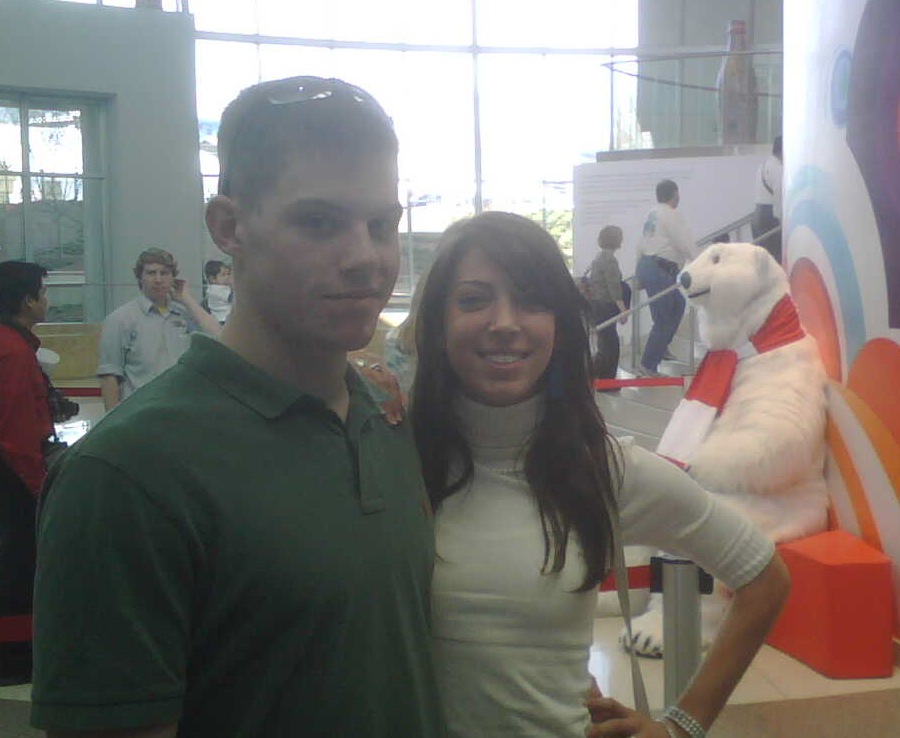 Canalichio: Actually I went to the new World of Coke with my wife and her cousin, Elizabeth about a year and half ago. Coke has done an amazing job transforming the World of Coca-Cola concept from an old "museum like" experience to a full-blown attraction. The World of Coca-Cola connects consumers in a fun and informative way with the brand. How many brands can create an attraction to themselves and get people to pay an entrance fee? By the way, the four of us had a blast interacting with the Polar Bear, watching the different movies and sampling the kaleidoscope of beverages from all around the world. Of course, we topped it off with some great shopping in their Everything Coca-Cola store.
Find out more at www.brandlicensingexpert.com.