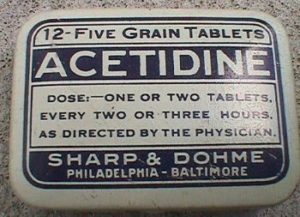 Would you like some Acetidine? Not sure where we saw this little package of tablets from Sharp & Dohme but we thought they might help with some sort of ailment?
Check out our main site BrandlandUSA.com for lots more old brands.

Author
Briefs and brand-related news from across the U.S. BrandlandUSA welcomes your news releases, including people changes, anniversaries and product revamps. Get in touch by emailing below.