By Garland Pollard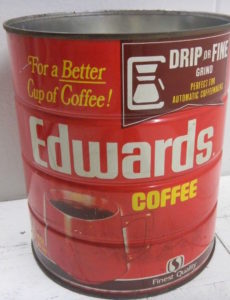 PLEASANTON, Calif – House brands seem to be all the rage these days. They go in and out of favor at grocers; these days national brands seem to be the brands that are on the outs. Apparently, part of the acquisition value of Whole Foods for Amazon was their experience with house brands (particularly the 365 brand) and independent startup brands.
Most large retailers are in the business of cultivating house brands, including Dollar Tree, which slaps a new brand on just about everything they sell. Often, it is just a "TM" rather than registered, but nonetheless, it makes too much sense to use house brands. When consumers trust a store, they also trust the brand.
However, some companies have just let their great house brands grow fallow, and that is a missed opportunity, one that Safeway counsel Robert Gordon might investigate.
After decades of retrenchment, Safeway is now on an expansion trip, and they have a few select house brands they are using. Sadly, because the Safeway company's identity has been changed so much in recent decades, many house brands were lost, though they continue to promote the use of Lucerne. Safeway back in its heyday had dozens of great house brands, most of exceptional quality. These include Bel Air frozen foods, Crown Colony spices, Mrs. Wrights baked goods, Cragmont soda, Town House canned goods, Scotch Buy (bargain stuff) and Edwards Coffee.
I have a personal interest in Safeway; they were omnipresent in Virginia, including a location on the Northern Neck in Kilmarnock, in Richmond, and in Tidewater. Interestingly, in the 1970s, a small town like Kilmarnock had a full line A&P and a Safeway across the street. Today, the Kilmarnock Safeway has gone independent, and is now the Tri-Star.
We wrote about the Safeway private brand universe back in 2009.