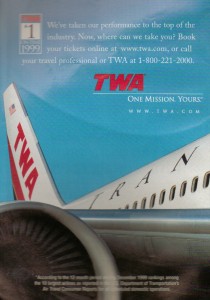 DALLAS – American Airlines is spinning off its American Eagle subsidiary. Last year, American tried to sell their commuter carrier, but has not been able to do it. The Financial Times reports that AA pilots are against the deal, fearing that it will only lead to lower salaries.
American is in a pinch. Unlike other major carriers, it did not go through bankruptcy. In a sense, it is being punished for being successful. But there is no way around that, and other airlines like Southwest have been able to succeed after competitors had the ease of restructuring through the courts.
Analysts peg the unit as having $2.3 billion in revenues, and the equity value could be around $400 million. The company has a fleet of 270 Bombardier, Embraer and ATR jets and turboprops, and a route system with hubs in places like New York, Chicago, Dallas and San Juan and routes in the U.S., Canada, Mexico and Caribbean.
I would add another issue that makes the selloff difficult. American Eagle is but a brand extension of American, and to sell the unit as a stand-alone is harder when there is no separate corporate identity and goodwill. It appears, to most takers, as a part of American, and indeed it looks, feels and speaks like American.
But let us think of another scenario. What if American, when it purchased the assets of TWA, had not shut down the TWA identity. What if it had done as USAirways has done, and used its predecessor companies (Piedmont, etc.) as subsidiary unit names. In 2001, when American shut down TWA, it wasted what was a golden American brand name. One of the greatest brands, by the way.
Now mind you, there is nothing wrong with the American brand, but there is no reason why the TWA brand could not have survived in some form. One option would have been to run the commuter airline as TWA. If that had happened, American today would have been selling off something that had SOME goodwill separate from American. Certainly, American did not want to confuse customers when it merged, but that could have been done many different ways without obliterating the TWA identity entirely.
Certainly branding cannot fix the vexing issues of pilot salaries and fuel prices. That is too much to ask. But as companies merge and divest willy nilly, the need to think that a decade down the line, the preservation of an old brand identity could have been of use today.
American Airlines must now either invent a name for the new spin-off, or confuse the investors and public about which company is which.