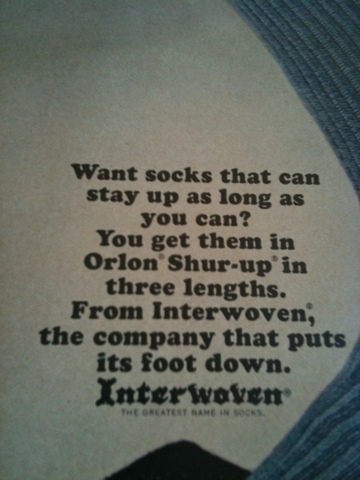 Remember Interwoven Socks? They were one of the nation's top sock brands, and were part of Kayser-Roth. This ad is from a 1968 Esquire, but by the mid 1970s, Interwoven was known for much more, including the John Newcombe tennis brand.
Interwoven was part of Kayser-Roth, which still exists in North Carolina, and makes the No Nonsense brand of hose.
Perhaps Kayser-Roth might revive this brand, and bring some jobs back to Lumberton, North Carolina.