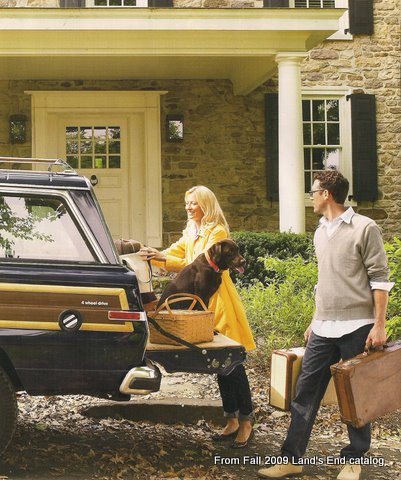 Perhaps finally, during this Trump administration, the penultimate Reagan-era vehicle, the Jeep Grand Wagoneer, will return.
The idea has been under discussion for some time. In the FCA 360 blog, the company said that Fiat Chrysler will invest roughly $1 billion investment to retool and modernize the south plant of the Toledo Assembly Complex (Ohio) to revive the Jeep pickup and the Warren, Michigan Truck Assembly Plant to produce the all-new Jeep Wagoneer and Grand Wagoneer.
These two factory projects are supposed to add more than 2,000 jobs and be complete by 2020. This move will also bring Ram (i.e. Dodge) truck production back from Mexico. Apparently, it is a trim level launch, meaning that it will appear as an upscale version of the popular Cherokee.
This is good news, though we are thoroughly surprised it has taken this long. and are concerned that the wood grain siding (i.e. stickers) will not be an option.
Several factors make the Wagoneer a standout for a revival. Indeed, the Wagoneer is a perfect case study to understand whether or not a brand has a good chance in a revival.
Several features that make the cars a natural for revival:
They were memorable, and defined and created a category of consumer product.
There is still consumer interest in the category of product.
The revived product, if recreated, would be able to not only compete with current products in that category, but excel because of its historic position in the market.
The revived product would be able to be both current, and yet keep the characteristics of the old product.
The company that is reviving the product has a good enough understanding of the old product that they can evoke what it was, or copy it precisely if that is what the product needs.
The product does not have to be remembered by all the market, nor even a large percentage of the market. The key factor is whether the product is remembered by an enthusiastic part of the market that understands its key features.