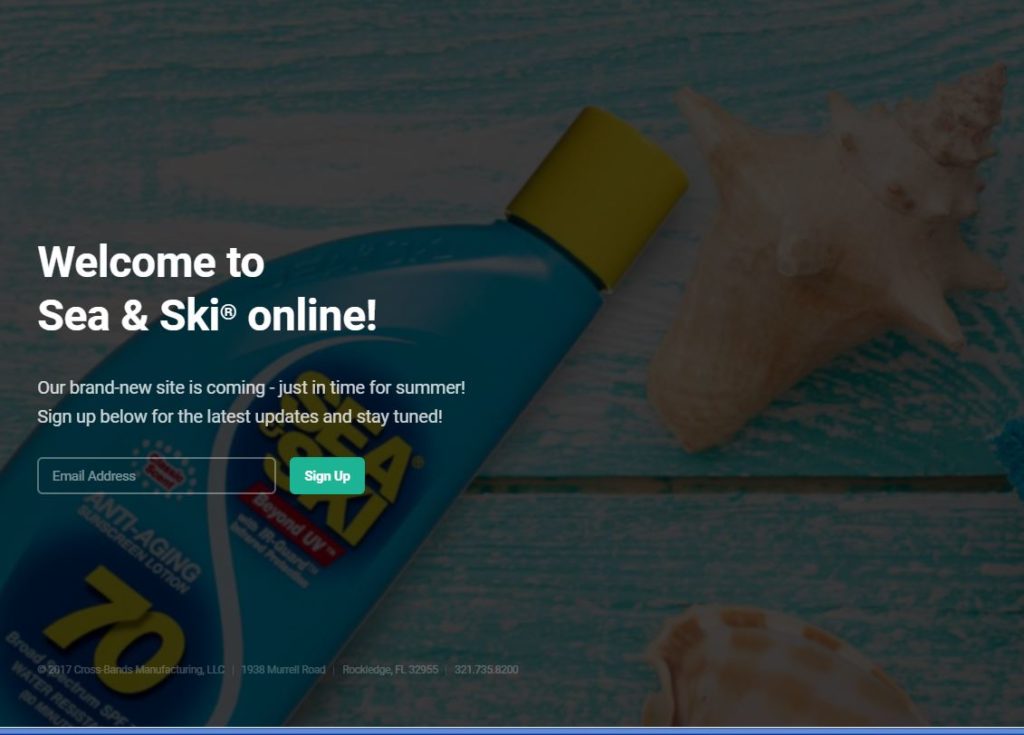 ROCKLEDGE, FL – It seems that the historic Sea & Ski suntan lotion is coming back.
Sea & Ski now has a new website, and promises to be on the shelves for the 2017 summer season. The manufacturer is Cross-Bands Manufacturing, LLC, 1938 Murrell Road, Rockledge, FL 32955. Smart geographic branding; Rockledge is in Brevard County, Florida, very close to Cocoa Beach. Smart location. It is always good to have your product hail from a location that asserts and emphasizes the brand identity.
The packaging looks handsome and well done, with a color scheme quite close to the original. The key part is if they are able to reproduce the legendary smell.
BrandlandUSA.com published a history of the product back in 2009, in hopes that it would be revived, and was the first to campaign for its re-introduction.
The lotion was invented by entrepreneur Charles Rolley, who Time magazine called a "kinetic promoter." Rolley sold it to Botany Industries in 1955; in 1961 it was said to be the "nation's biggest maker of suntan lotion."
It sold out in the late 1960s to Smith-Kline Pharmaceuticals. The brand was owned by Carter-Wallace (they of the condoms and Carter's Liver Pills) until 1988, when it was purchased by Faberge.
Read the history HERE.