With GE's pending sale of NBC Universal to Comcast, we look back at the pieces of NBC and RCA that still survive.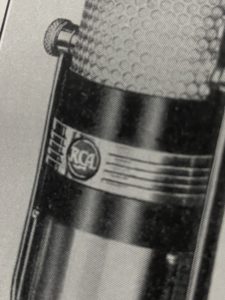 GE purchased NBC's parent company RCA in 1986; it actually reacquired it, as it was once the same company. GE quickly dismantled the company. RCA's consumer television business, which had competed with GE, was sold to Thomson. GE sold Hertz to United Airlines, forming the weird brand name Allegis. The RCA Broadcast Equipment Division, a pioneer in cameras and transmitters, also disappeared (note to TV stations; please save some of that old analog equipment for posterity.) RCA made equipment that broadcast from the moon. Thankfully, RCA's research facilities survived; they are part of the SRI Corporation, called appropriately Sarnoff Corp. Weirdly, NBC invested in things like ShopNBC, which were cheap brand extensions that did nothing to help build audience for the TV network.
NBC's parent GE sold the NBC radio network to Westwood One for $50 million back in 1987. Looking back on it, at least from GE's perspective, it might have seemed to be a good move. That was a lot of money back then. NBC Radio was a number of things then, including a network of O&O stations, sports programming and TalkNet. Then, radio advertising was on the upswing, after a long downspin. But WNBC deejay Ted Brown at the time had it right. Brown said, "You wonder who were the minds that put this all together."
Then WNBC host Alan Colmes said at the time, "It is also very sad that this radio empire is being dismantled. This is Radio City."
But it didn't work out well; Westwood One has run NBC poorly, and the most exciting thing they provide is First Light. They just didn't know how to take advantage of the brand, and just sort of repackage television bits for radio, which is a big bore. And frankly, they were at a disadvantage, as NBC disconnected to its television brand makes it less interesting. Note to branding folk (and this applies across industries). It is inauthentic to lease out your core competency to another company.
Comcast, lest I sound too much like Melanie Griffith in Working Girl, would do well to think about re-uniting the two brands, and re-purchasing NBC Radio. After all, while it's nice to watch NBC while at home, Americans spend HOURS a day in their cars, and I can't think of anything more useful than a radio network called NBC. Comcast would do well to also consider buying all of Westwood One; it has been struggling, and one of the most useful things that Comcast could provide for the various radio networks is capital and audience.
What would a revived NBC Radio Network look like? I am not sure exactly, but I think it would have the following elements. I talked about some of these last year, in a piece called Solutions to Westwood One's Ailments. The basic idea is that airtime in a radio network is cheap, and you can do all sorts of things with programming when the airtime costs little to nothing, and production costs are low too.
Why the merger would help Comcast:
It would make even more use of the on air news talent of NBC News, CNBC and The Weather Channel. Not only for new magazine-type shows, but longer form interviews that could be played in full.
Revitalizing network radio would help allay anti-trust concerns, especially if Comcast had a policy to discourage O&O stations.
Vivendi could realize promotional benefits out of the transaction for its media properties, music publishing and artist development.
It would use NBC Radio as a vehicle to give airtime to NBC/Universal actors that are still under contract, or to new talent.
It would revitalize old radio shows, not as vehicles for new radio shows, but more as multimedia entertainment intellectual property platforms, much as Marvel does with its characters.
It would create thousands of listenable podcasts for posterity.
It would allow Comcast to get into the growing field of 3G Radio. (As you know, television can't be used in the car.) AT&T and Verizon own the cellular field; this could help Comcast win a place in the iPhone cellphone application wars.
It would allow Comcast to do something more interesting for audio programming than Music Choice, which has a cheesy, commodity approach. (Horsham, Penn.-based Music Choice is a partnership of Microsoft Corporation, Motorola, Inc., Sony Corporation of America, EMI Music and cable providers Adelphia Cable Communications, Comcast Cable Communications, Cox Communications and Time Warner Cable.)
It could do all sorts experiments in free-form programming. Monitor was quite beloved, and launched many careers. Is there a new audience for Monitor? Also, the new idea of user radio is developing; attaching a brand like NBC could make it take off.
It would use NBC Radio as a place to test ideas for programming, writing and shows. Off hours radio is a great place to develop skits, music and the like. If it works on radio, you can see how it can draw in other mediums.
It would promote the theme parks. Universal, if it keeps the theme parks, could house studios for NBC Radio.
It could offer the feed free to local radio stations; this would promote Comcast's offerings on cable.
It could offer exposure to productions renting out Universal Studios.
It would be a place for retired network talent to re-invent themselves as free agents. Yesterday, I saw Karen Grassle of Little House on the Prairie doing an ad for Premier Bathrooms. That at the same time that she could be better used promoting the sale of boxed sets of her Little House reruns that are owned by NBC. What other NBC stars could find a home on air with NBC Radio? And then there are many on-air talents around the nation formerly associated with local radio stations, some affiliated with NBC, some not.