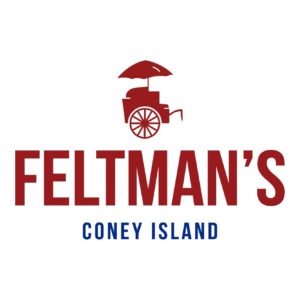 NEW YORK – The revived Coney Island hot dog company and brand Feltman's continues to expand its product line with the addition of its All-Natural Bratwurst.
The company's new bratwurst is a further extension of the growth of the brand, which was first established in 1867 by Charles Feltman, and re-established in 2015 by entrepreneur brothers Michael & Joe Quinn. The company, maker of the original hot dog, became famous on the Coney Island boardwalk.
This August, Feltman's launched a bacon line.
The company's products are available by mail order, and at supermarkets across the U.S.
In 1867, Charles Feltman introduced the world's first hot dog on a split bun. In 2015, brothers Michael & Joe Quinn revived Feltman's in memory of the brother they lost on 9/11.
Below, a story by Jeff Glor of CBS story on the revival of the company, and what they hope to accomplish with the revival of that piece of New York history.