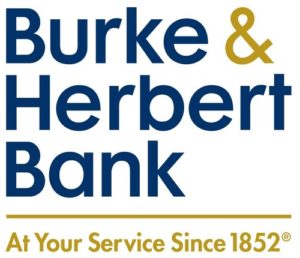 ALEXANDRIA, Virginia – Burke & Herbert Bank & Trust Company (OTCPK: BHRB) announced July 6, 2022 that it has purchased the 5680 King Centre Drive office building in Alexandria. It will use the building to consolidate staff scattered among branches.
The Bank's main headquarters, however, will remain at its historic location at 100 South Fairfax Street in Old Town Alexandria.
"Consolidating our team under one roof allows us to improve collaboration, work much more efficiently, and continue to strengthen and build the Bank's signature culture of community as we embrace future expansion," said David P. Boyle, the Bank's President and Chief Executive Officer, in a press release. "The acquisition of this building is consistent with our plans for growth as we continue to execute our strategic priorities."
Burke & Herbert Bank is the oldest bank in the Commonwealth of Virginia and the oldest continuously operating bank in the Washington, D.C. area that is still independent, and keeps its name. The banking institution of Burke & Herbert is not the only thing historic about the company. Above is a photo of their Old Town Alexandria headquarters; the photo is from the Library of Congress as part of the Carol Highsmith collection.
The building is not only a symbol of security and beauty, it does the extra feat of being an advertisement for the historic bank, as it is located in the Old Town on a prominent corner.
The bank company opened in 1852. John Woolfolk Burke and Arthur Herbert opened the bank on the corner of Prince and Lee Streets. It performed the miraculous feat of surviving the Civil War in Virginia, when the entire economy was destroyed.
The Bank of New York, founded 1784, is the oldest United States bank US tracing to its original incorporation, without resorting to an acquired predecessor, or rename, for a founding date. Other old banks include Citibank, formerly City Bank of New York, founded in 1812.
Unlike Burke & Herbert, banks in the United States have an unfortunate habit of renaming themselves strange, meaningless names, and then changing them again, a few decades later. One such choice is the unfortunately named Truist, the former SunTrust and BB&T.
Headquartered in Alexandria, Burke & Herbert Bank has over 20 branches, and operates throughout Northern Virginia including Loudoun County, as well as in greater Fredericksburg and the Richmond metro area.