Photo at top: An 1891 print from the Library of Congress shows a horse race with the then largest insurers. The A. Hoen & Co. Baltimore illustration shows a race. In the lead is Mutual Life of N.Y. followed by Equitable of N.Y., New York Life, Penn Mutual, Mutual Benefit, Mutual of Kentucky, Washington Life, Imperial [whose jockey is standing on the ground, beating his horse], Aetna, Union Central, [and] Provident Savings, whose horse has just thrown the jockey.
A few of the oldest life insurers date back to before there was a United States. For example, The Presbyterian Ministers Fund for Life Insurance was formed in Philadelphia in 1759, 17 years before the Declaration of Independence.
Most early life insurance companies were mutual companies. They were literally a group of people with a common interest who chipped in to help widows, as was the case with Presbyterian ministers. Some were even mutual assessment companies, meaning that the members could face a cash assessment in the event of excess claims. (Regulation was different in those days.)
The first stockholder-owned company in North America was Insurance Company of North America (1792). Not primarily a life carrier, it joined Connecticut General in the 20th Century.
Of course, The Equitable Life Assurance Society of New York was a direct name copy of the English firm, Equitable Life Assurance Society. The British company has the distinction in 1762 of becoming one of the world's first mutual life insurance companies.
Some of the oldest made it to a recent era, only to disappear. Mutual Benefit Life of Newark, N.J., founded in 1845, touted itself "the Tiffany of insurers", since it catered to upper class clientele. It collapsed in the 1990s amidst recklessness and fraud.
Here is a list of some of the earliest life insurance companies formed in North America:
1759: Presbyterian Ministers Fund. This company always stuck to its original mission of insuring church people well into the Twentieth Century. Thus, it struggled to grow. In 1990, it renamed itself Convent Life. It was acquired in 1994 by Provident Mutual, which itself went to Nationwide in 2002.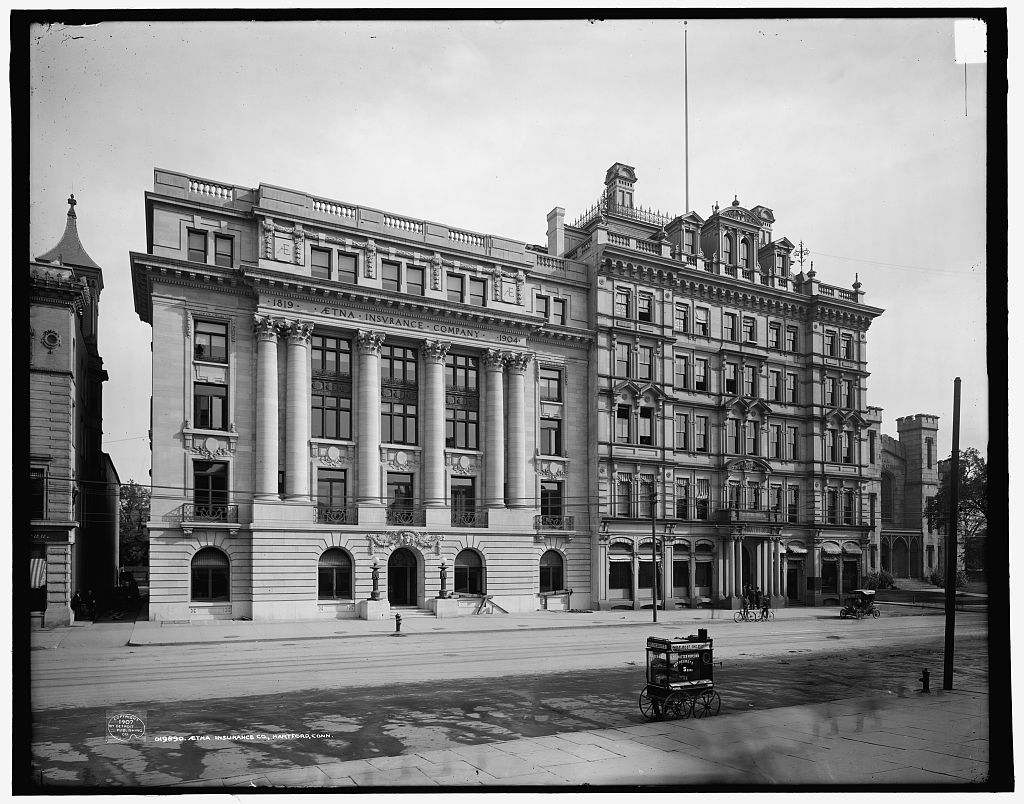 1820: Aetna. Formerly only a fire insurance company, Thomas Kimberly Brace became known as "the father of American Life Insurance" when he helped modify the company charter to include life and annuities.
1845: New York Life. Successor to Nautilus Mutual Life, New York Life has operated under the same name ever since. It, along with Northwestern Mutual and a few others, is one of the only companies maintaining a perfect 100 Comdex score, a combined financial rating from the four top rating agencies.
1847: Penn Mutual Life Insurance Company. Based in Philadelphia and still a force in the industry. Penn Mutual is one of the few companies that markets competitive term life, whole life, universal life, variable life, and annuities all under the same brand.
1851: Massachusetts Mutual Life Insurance Company (MassMutual). Founded by George W. Rice, who had previously sold policies for nearby Connecticut Mutual Life. Many years later, the two companies merged with the MassMutual name as the surviving brand. MassMutual remains one of the top carriers in America.
1857: Northwestern Mutual Life Insurance Company. Now the largest life insurance carrier in America for good reason. It has stayed true to its mission and has provided stewardship of its clients' money. The company still is based in Milwaukee, Wisconsin. It is unique in having an annual oversight from an Examining Committee of its policy owners.
1860: Guardian Life. Originally Germania Life Insurance Company, the company eventually changed to its current name. It remains one of the largest and best mutual companies. In addition to life insurance, Guardian is famous for its disability income policies.
1862: John Hancock Mutual Life Insurance Company. De-mutualized in 2000. Acquired in 2003 by ManuLife of Canada. The combined company is famous for providing competitive coverage for impaired risks.
1868: Metropolitan Life Insurance Company (MetLife). Founded in New York City, it was once the largest in the industry in the time of industrial life insurance. Weekly "debit" premiums were collected by agents in person. Prior to 1910, the headquarters building was the tallest building in the world. The company de-mutualized in 2000 and is now investor owned.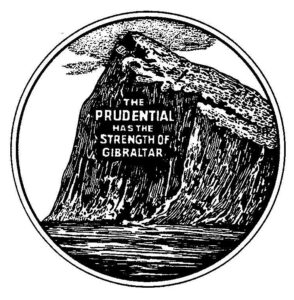 1868: Pacific Mutual Life (Pacific Life). Founded by former Governor Leland Stanford in Sacramento, California, the company is now headquartered near Los Angeles. Proceeds from a policy on Stanford's life were used to keep his namesake Stanford University afloat during troubled times in the late 1800s.
1875: Prudential Life Insurance Company. Now Prudential Financial and originally the Widows and Orphans Friendly Society, Prudential sprung up across the Hudson from MetLife in Newark, New Jersey. With its roots also in "debit" insurance, it later replaced MetLife as the largest carrier in America. It too de-mutualized and diversified but is no longer biggest.
About the Author: Larry Bell is a researcher of American business history at his website, Past Brands. He is founder of The Duplifund Group, part of American Business Planning, LLC.