NEW YORK – The a group at the Ad Council released a study today that will help the organization create future campaigns against drug use.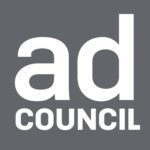 The Ad Council Research Institute released findings from a study on reaching and supporting individuals who are open to treatment for substance use. The study focuses on identifying audiences affected by substance abuse, understanding barriers and motivators to seeking treatment, and finding messages that work. The results will shape a new campaign by the Ad Council set to launch later this year.
There were some useful findings of the research. Being present and healthy for children was a top motivator for abusers, both those current substance use disorder (67%) and those at risk of one (59%). The next most motivating factor was to feel better and be healthier (66% current SUD, 58% at risk).
The potential to help is great. Of the U.S., 16.5% of the population is identified as having some sort of substance disorder. This includes 29.5 million with alcohol addictions and 24 million with drug use disorders. The issue is exploding with the legalization of marijuana across the U.S., particularly among youth.
Financial concerns, including affordability and insurance coverage, were cited as the top reason for delaying treatment. Other reasons include not wanting to burden loved ones, believing they can handle the issue independently.
The Ad Council is responsible for public service campaigns, including "Loose Lips Sink Ships" (1942), launched during World War II to raise awareness about the importance of keeping military information confidential, "Only You Can Prevent Forest Fires" (1944) that introduced Smokey Bear, "Friends Don't Let Friends Drive Drunk" (1983) that focused on combating drunk driving, "A Mind is a Terrible Thing to Waste" (1972) that increased access to education and "The Crying Indian" (1971) campaign also known as "Keep America Beautiful" campaign to stop littering.
The full report for Substance Use Disorders: Identifying How to Reach, Encourage and Support those Open to Treatment is available here.