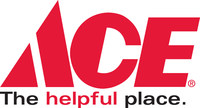 OAK BROOK, Ill. – Ace Hardware Corporation, the world's largest retailer-owned hardware co-op, announced changes to its Board of Directors after their 2023 Annual Meeting.
Following the May 16, 2023 meeting, David W. Cripe and Eric W. Lauterbach were elected as member director and non-member director, respectively, to their first terms on the company's board.
"I am pleased to welcome Eric Lauterbach and David Cripe to the Ace Hardware Board of Directors," said Brett Stephenson, Chairman of the Board, Ace Hardware Corporation, in a release. Stephenson praised Lauterbach's consumer goods and e-commerce experience at Peet's Coffee. He also acknowledged Cripe's operational expertise as a fifth-generation owner and operator of 13 Ace Hardware stores, leading one of Ace's largest retailer store groups.
As President of Peet's Coffee, Lauterbach oversees the company's retail coffee shops and e-commerce and consumer packaged goods. He brings over 25 years of experience, including roles at Procter & Gamble and Clorox. Lauterbach holds a Bachelor of Arts in Political Science from UC Santa Barbara and an MBA from Pepperdine University.
David Cripe is the Vice President of Whitmore Investments, Inc., a 13-store Ace Hardware chain based in Wilmington, Illinois. Whitmore Hardware, established in 1896, is a fifth-generation, family-owned and operated Ace Hardware store. Cripe has been with Whitmore Ace Hardware since 2002 and became an owner in 2013. He holds a Bachelor of Science in Business Management from Bradley University.
In addition to Lauterbach and Cripe, Karen May and Matthew Mazzone were re-elected to the Ace Hardware Board of Directors. May chairs the Audit and Finance Committee and is a member of the Compensation and Human Resources Committee and the Nominating and Governance Committee. She also serves on the Board of Directors of Alcon, Inc. May holds a Bachelor of Science in Accounting from the University of Illinois.
Matthew V. Mazzone is the President of Mazzone Hardware Corp., a four-store chain in New York City. Three locations are Ace branded stores, and one is an independently branded Benjamin Moore Paint Store. Mazzone acquired his family's business in 2003 and joined Ace Hardware in 2013. He also serves on the Board of Directors of Ace Hardware International Holdings, Ltd. Mazzone holds a Bachelor of Science degree in Business Management from St. John's University.
Changes at Foot Locker's WSS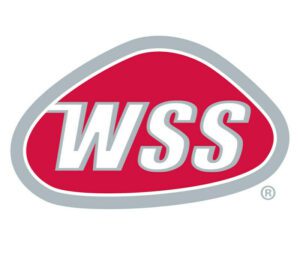 New York-based Foot Locker Inc. appointed Blanca Gonzalez as senior vice president and general manager of their new WSS retail unit, effective May 15, 2023. WSS is best known for its neighborhood-based store presence and deep connection within Latino communities.
Gonzalez joins Foot Locker from Nike Inc., where she served as v/p of North American product merchandising. She will report to Frank Bracken, Executive Vice President and Chief Commercial Officer, and oversee the operations of WSS.
WSS, formerly Warehouse Shoe Sale, is a shoe retailer based in Los Angeles that Foot Locker purchased in September of 2021 for $750 million in cash. WSS, formerly Eurostar, Inc. operated discount urban shoe stores primarily operates on the West Coast. The W in WSS is a bit a homecoming for Foot Locker, as the stock was the original Woolworth Company.