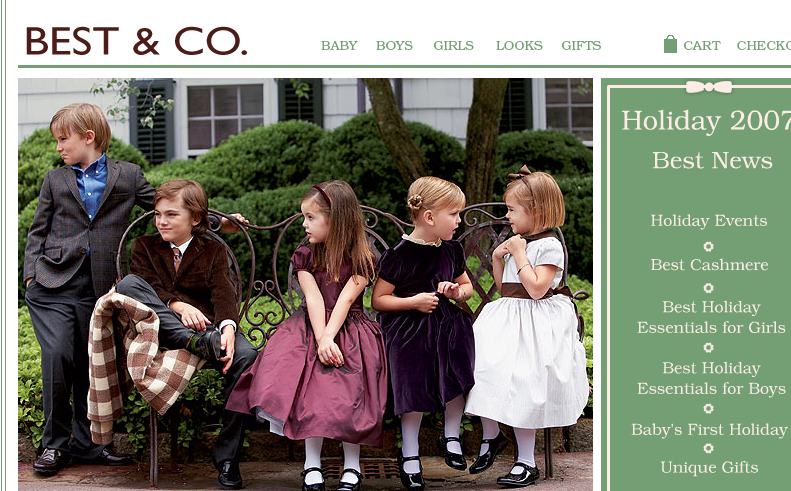 Perhaps the most famous revived brand in the U.S. is Abercrombie & Fitch (ANF). The company was once an old-line sporting goods company selling guns and tents to presidents and such. Today, American mall-goers are so mesmerized by the half-naked teens of today's Abercrombie that we forget that it was a carriage trade store.
In the 1920s, the store's most notable feature was a log cabin which sat atop its building at Madison Avenue and 45th Street. Immortalized in Lisa Birnbach's The Official Preppy Handbook for their "signature English tackle bags," Abercrombie's most popular floors were the "adult game and odd equipment floors."
In her seminal book, Lisa Birnbach was quite prescient about the value of great American retail brands; it is arguable that she reinvigorated many an old-line retailer by establishing these old brands' relevance for young audiences. She took grey-flannel retailers into the youth Reagan revolution by mere mention. In her book, Paul Stuart, Brooks Brothers and J. Press were all featured, with addresses. The effect on sales was immediate.
Birnbach featured four "R.I.P" retailers in her book – Abercrombie, Best & Co., Peck and Peck and DePinna. Since the book, three have returned.
Here they are.
First,

Abercrombie & Fitch

came back. A&F went bankrupt and folded in 1977, only to be revived two years later as a luxury sporting goods retailer in Beverly Hills. It later morphed into the unnecesarily sexualized retailer that it is today.
In 1997, Susie Hilfiger, wife of Tommy Hilfiger, revived

Best & Co.

as a boutique in Greenwich, Conn.
And recently, Peck & Peck has been increasingly featured at Stein Mart Inc. (SMRT) as a private label brand, according to an article by Diana Middleton in the Jacksonville Times-Union. It has grown because Ralph Lauren has pulled back from off-price discount chains. Brilliant move!
Is DePinna next?
An interesting side-note: the old Best & Co. department store building at 372 Fifth Avenue has been renovated into lofts. The building was also notable as it housed another great old dead retail brand, Bond, the snazzy men's store made famous in those Times square photos for its "two trousers suits." The 372 Fifth location of Bond was re-branded by the great Miami modern architect Morris Lapidus after Best & Co. left.
BrandlandUSA Case Study
When reviving a dead brand, it is important to not try to recreate what was; it is more important to capture the spirit, and do something that is sustainable. The most important thing is success. Like Guinness, good things come to those who wait.
When Susie Hilfiger revived Best & Co. in 1997, it was not revived in its original form, which was a major department store. Instead, she built the brand as a smaller, more manageable retail boutique in Greenwich. She took an existing small business and re-named it Best & Co. Purists might grumble that it was not the giant Best & Co. of the old days (of course it wasn't!); instead it was a new interpretation that responded to its market of WASPs and WASP wanna-be's. Equally as important, the re-launch was equal to the capital at hand.
In time, the company can be built into the Best & Co. of old. It took years for the old Best to become what it was. And Abercrombie & Fitch could still move back into the elite sporting goods arena. In fact, in recent years it has been pushing the athleticism of teens; what would be a brilliant masterstroke would be to market sporting products instead of teen sex to the A&F audience. Take the company back to what it was, without losing the teen market.