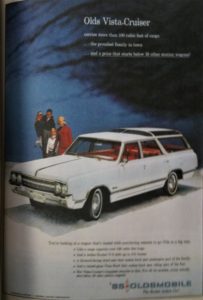 The petitions to bring back Oldsmobile are growing. It has been one of the top searches on BrandlandUSA. We wanted to bring to our readers' attention a few of the sites that are beginning to catch on to the value of Oldsmobile to General Motors. They are listed below.
In fact, looking back on the decision, General Motors shareholders should be really ticked off about how much the company has done to destroy generations of consumer goodwill and stockholder value. It's time General Motors got back to being General Motors again. The company needs Cadillac. Buick. Pontiac. Chevrolet. Oldsmobile. Maybe Saturn. Certainly GMC. Not Hummer.
A few mentions on the message boards.
Read our posts on the issue.