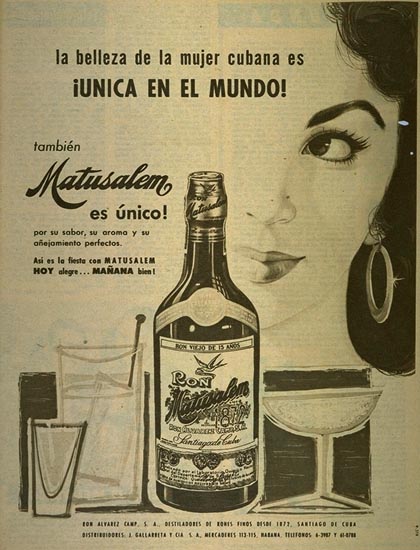 In honor of pre-Revolutionary Cuba, we examine Havana-related brand names
HAVANA – We all have nostalgia for pre-Castro Cuba, and this is the year to remember what was, especially as Jan 1 is the 50th anniversary of when Fidel Castro declared victory over Fulgencio Batista's government.
We can look back on some of the great Cuban brands associated with Havana. To get there, we would have had to take a steamship from the Spanish Line, Saguenay Shipping Ltd, West Indian Fruit & Steamship Co., Inc. or the S.S. City of Havana, which ferried cars between Havana and Stock Island, Florida.
If we were flying, we could have taken:
Q Airways from West Palm to Isle of Pines on a DC-4.
Guest Airlines, flying DC-3s and Viscounts
Cubana Airlines, with their Viscounts and Britannias
Pan American World Airways, from Miami, flying DC-7Bs, DC-6Bs and DC-7cs
Rum and Cigar Brands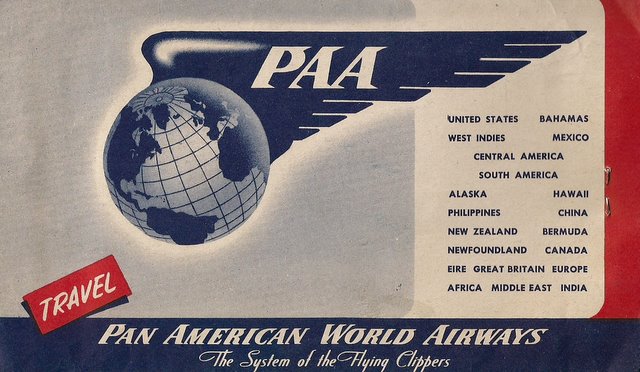 Bacardi rum
Matusalem (also known as Matusa) rum
Top cigar brands included Monte Christo (#4 was best), H. Upmann, Romeo y Julieta, Hoyo de Monterrey, Larranaga and Partagas
Hotel Brand Names
Nacional: The grand hotel of Havana
The Hilton, (Habana Libre), at the revolution a new luxury hotel. This Hilton was known for its Sugar Bar on the roof. Fidel was known to hang out there. Commie dictators always love the fancy new Western places, don't they!
Restaurant Brands
Floridita: The most famous restaurant and home of the frozen daiquiri, reputedly the best in the world, and the mulata, made with different dark rums. Pompano baked in a bag was a specialty too.
Trader Vic's: Yes, there was a Trader Vic's in the Hilton.
La Roca: This was a business lunch spot favored by Americans.
Tally-Ho: French food in English decor.
Prilla's: Cuban society spot
La Rue 19: Another French spot
Mes Amis: Frenchy but with American customers, with host Tony Gorrodi, who was the pianist
El Carmelo: Open air terrace dining
El Palacio De Cristal: Western food
La Zaragozana: Established in 1830, known for rabbit and Galacian stew
La Bodeguita Del Medio: A bohemian restaurant, with walls covered in celeb photos
Churley's Louisiana: American gathering spot with hot fudge sundaes.
Sloppy Joe's: The famous bar/spot at Zulueta and Animas.
The Yank: An American owned steak house on the road near Arroyo Arenas.
Nightclubs
Tropicana: The government took it over; it was an old Spanish mansion with two shows each night
Hotel nightclubs included the Casino Parisien, Caribe Room, Copa Room and Casino.
Bambu Club: aCuban nightclub.
Mambo: Known for "unescorted" women who would "retire with you to a back room."
Shanghai Theater: a burlesque closed by the Castro regime.
Retail Brand Bames
El Encanto, at Galiano and San Rafael Streets, a giant department store
Fin dee Siglo, another chic department store
Woolworth's: Yes, there was a Woolworth's.