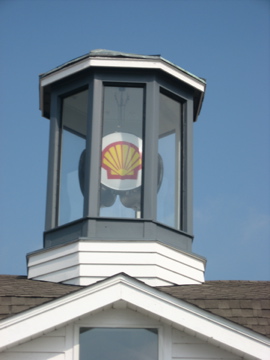 Zoning and signage do not always match. In some cases, making the case for a sign in zoning is impossible.
One trick used often by Walgreen's and other retailers? Put the sign inside a window.
In this case, a convenience store in Pensacola, Florida put their Shell logo inside a cupola in a retro styled station.
It is a way to keep a historic district historic, yet still get on with selling gas.
Author
Briefs and brand-related news from across the U.S. BrandlandUSA welcomes your news releases, including people changes, anniversaries and product revamps. Get in touch by emailing below.