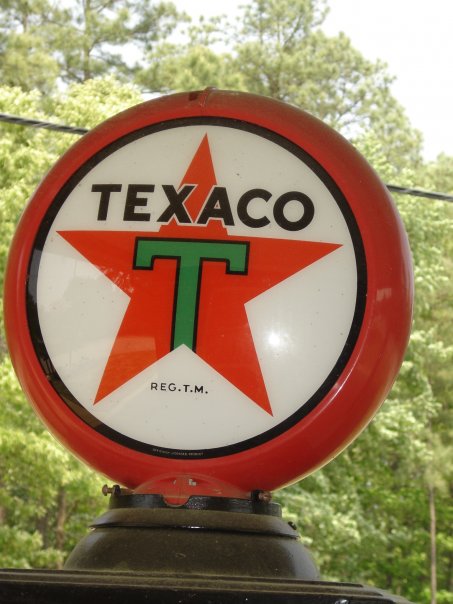 SAN RAMON, Calif. -Yes, we can still trust the man who wears the star.
Chevron, owner of Texaco, is not letting its Texaco brand lapse, as so many other energy companies have done in mergers. (At right, a vintage Texaco pump from Glen Allen, Virginia, where it is owned by Henrico County.)
Texaco's parent, Chevron Global Marketing, recently began promoting its Texaco branded fuels with new ads that celebrate people who love their cars and Texaco with Techron. The new ads, which continue to reinforce the "people in the know love Texaco" theme, are now appearing on television, radio, outdoor, point-of-sale and online media outlets in North America. The campaign launches in Latin America beginning in July.
"The new Texaco ads reinforce why millions of motorists have trusted our brand with their hearts and minds for more than 100 years," said Glenn Weckerlin, Chevron, Global Director, Brand and Product Line Management. "This campaign will help more fuel consumers understand what our loyal customers already know – that Texaco with Techron delivers unbeatable quality, power and performance."
To view the new ads, see http://www.texaco.com/about/ad_campaign.asp.