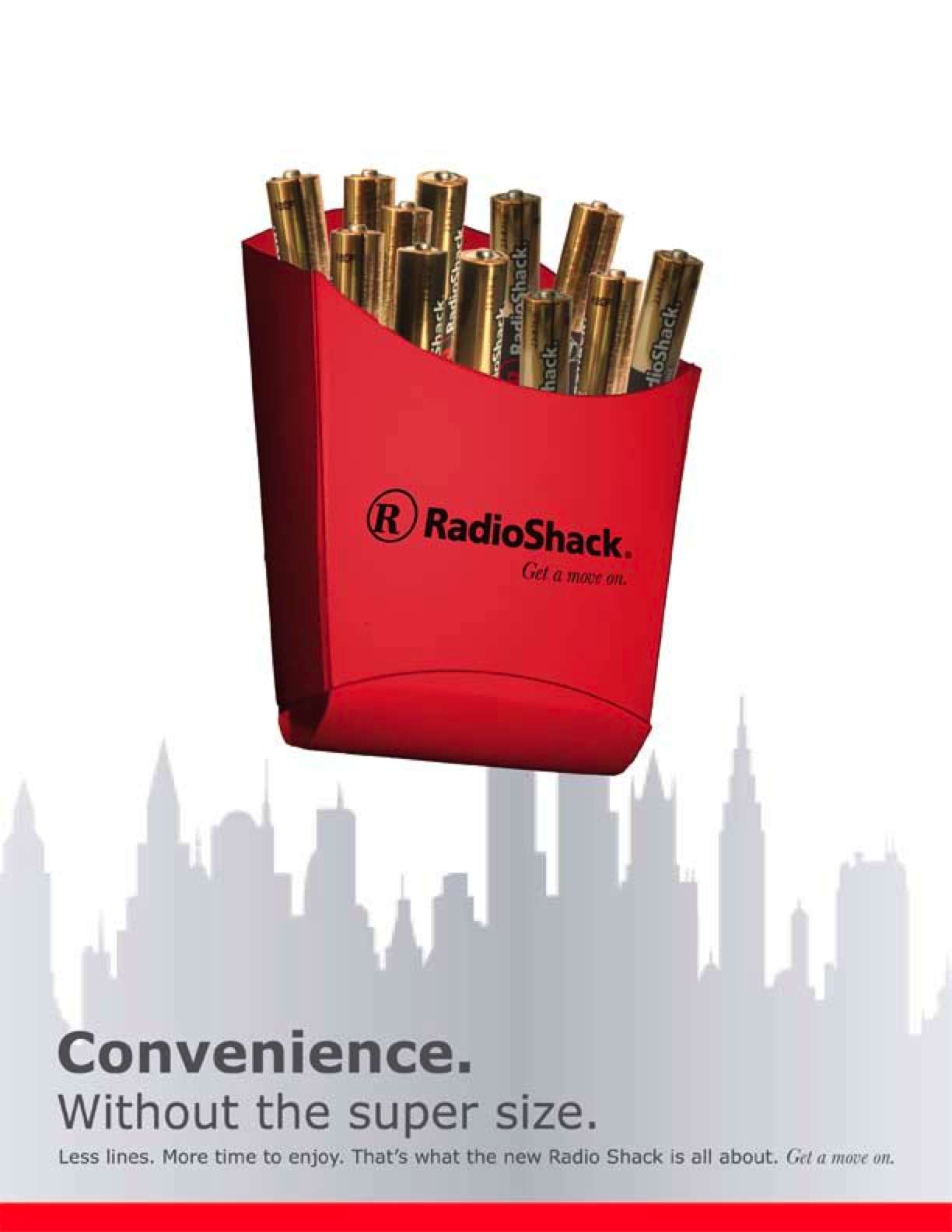 SAVANNAH – Entries are just out in the Savannah College of Art & Design's Phoenix Project. (See a full list of entries here.) At right, the entry for RadioShack (NYSE: RSH) by the student team of Rodrigo Mitma and Josh Finkelstein.
Brand Problem: Big-Box and online electronic stores are superior in sales. Research shows that the consumer has a negative perception of the brand. Research also shows that people are displeased with employees and their ability to help them. Weak sales due to big-box and online electronics retailer competition. New primary research indicated poor consumer perception of employee knowledge, which fought the brand's "we've got answers" advertising message.
Brand Solution: Using the consumers' notion of Radio Shack as only useful when convenient, we will rebrand Radio Shack as the convenient store. This will reposition Radio Shack as the alternative to big-box stores. Focus on how the brand allows consumers to "get on with their life" instead of shopping.
The Phoenix Project is the yearly contest of Prof. Sean Trapani, a specialist in branding and copywriting. The idea? Take an old brand and reinvent it for today. A full gallery of all the entries is at Phoenix Entries; we will be writing an item on each entry as well.