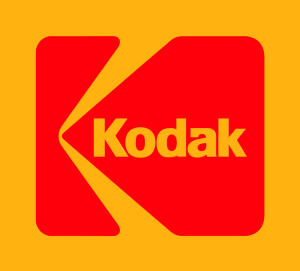 Some headlines from the world of branding:
Adweek reports that Brink's home security will change its name to Broadview. Brink's, the armored truck company, spun off it's commercial and residential home security business last year, giving it three years to change names. We thought the old one was fine, but no use paying money to lease a name when you can have one all your own. A $120 million ad campaign trumpeting the new moniker: Broadview Security. Ick. Boring. Boring.
Gillette has moved completely away from its gentle "Best a Man Can Get" to a new extension of the campaign that involves

sports stars like Roger Federer, Tiger Woods and Derek Jeter. The campaign is called "The Moment." Rather sad, as the Jake Holmes written and sung "Best a Man Can Get" campaign is one of the most wonderful jingles ever.

Some analysts say that Kodak did a good job of handling their discontinuation of Kodachrome. We still wonder about it, but Tom Marin of Converting magazine felt otherwise. "Obviously, it had potential negative undertones because whenever a company drops a product from their line, particularly a well-known product, there can be repercussions."
Place branding is a major annoying thing showing up in nasty E.U. rulings, but the good side apparently won this week. The Netherlands brewer Barvaria NV fought to keep its longstanding brand name, as German brewers are saying they own the rights to the name because they are Barvarian. What's next? No more French fries? Are the Dutch sure that's the sort of annoying thing they signed up for when the joined the Common Market? Soon Hollywood movie studios will sue, and then Madison Avenue admen will sue, and then everyone will have sued everyone, and nothing of value will ever be created again. If this had stuck, all those Chinese, Thai and Italian restaurants around the world would need to watch out.
Australia might remove branding from cigarette packs. When that doesn't work to stop people from smoking, what will be next, unlabeled cigarettes?