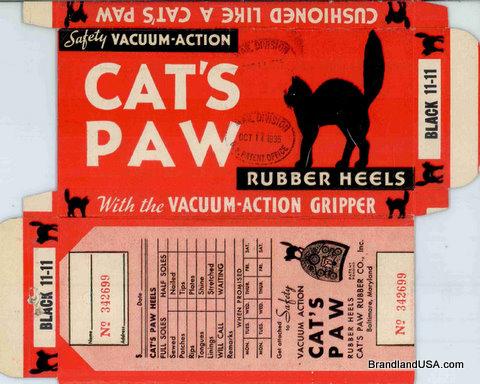 BrandlandUSA reader, Bill O'Neill of the St. Louis firm of Senniger Powers LLP, alerted us to this image from a 1930's Cat's Paw package. It was the image that was filed with the USPTO when the trademark was renewed in 2006.
Shoes are much better (and less slippery) when they have Cat's Paw soles. We will be checking our local shoe repair shop and demanding Cat's Paw next time our Weejuns are weary.
Here, our original post, a History of Cat's Paw.