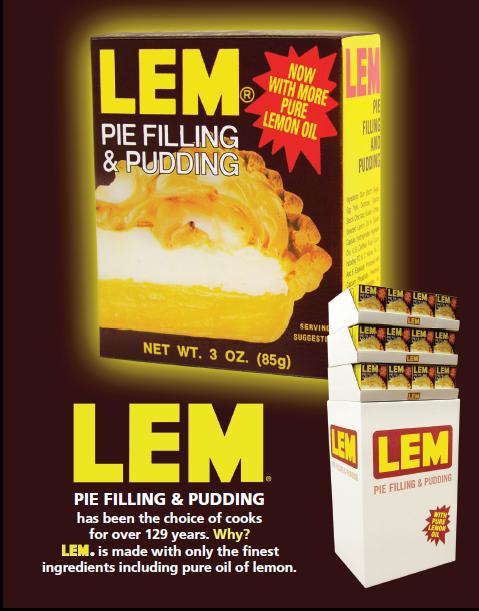 CHERRY HILL, N.J. – LEM is a special kind of lemon filling, found in select grocery stores and specialty food shops. Made by Cherry Hill, N.J.-based Serv-Agen, it is quite different than your regular pie filling.
It was originally called Mrs. Morrison's LEM, and was a "one-line item" company. It is made with pure egg yolk batter, tapioca flour and no artificial lemon flavors. Eventually, it became part of the Serv-Agen company, makers of Serv-a-Gravy.
Its ingredients are a lesson in marketing. The prize element of the filling is that the oil of lemon in the ingredients is sent to an extra sterile pharmaceutical company where it is turned into an encapsulated gel capsule, before it is packaged.
Lem is in the same category of niche products as Serv-a-Gravy, that classic gravy sauce in a packet.
The company was founded by Herbert W. Salus in 1936, though LEM is much older, over 100 years old. Salus was a civil service commissioner and attorney who got into the spice business on the side.
LEM can be found at many regional grocery stores.