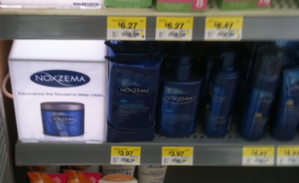 TORRANCE, Calif. – The 19th century Japanese pharma company Hisamitsu Pharmaceutical, a manufacturer of external pain relieving drugs, announced the release of two products for the American market, Salonpas Pain Relief Patch and Salonpas Arthritis Pain.
Hisamitsu, founded in 1847, introduced the original SALONPAS patch in 1934 and their products are sold in approximately 50 countries around the world. Each patch contains 10% methyl salicylate and 3% I-menthol as the active pharmaceutical ingredients.
Other pharma news:
Consumer Reports reports that Target's private label sunscreen is the best deal around, or so says MSNBC. Up & Up Sport Continuous, which sells at Target for less than $10 for two 6-ounce containers, won top honors for being the "Best Buy" sunscreen.  Other brands in the top four were: Walgreens Sport Continuous; Banana Boat Sport Performance Continuous; and Aveeno Continuous Protection.
We are seeing more Noxzema on the shelves and the product that is on the shelves is well-merchandised. The brand, ruined by Proctor & Gamble, is now in the hands of Alberto-Culver. Alberto bought the brand in 2008 from P&G, which bought the brand from its founding company, Noxell, based in Baltimore.