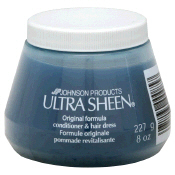 LOS ANGELES – Johnson Products, makers of Ultra Sheen and other African-American haircare products, will again be an independent company.
Procter & Gamble (NYSE: PG) announced the sale of its Johnson Products Company to a company named RCJP Acquisition, Inc., a newly formed independent entity comprised of Los Angeles-based private equity firms Rustic Canyon/Fontis Partners, LP and St. Cloud Capital LLC, along with an African-American management team.
Johnson Products sells more than 30 hair care products, including the brands Gentle Treatment and Ultra Sheen.
The company will again operate as Johnson Products Company, led by the husband and wife team Eric Brown and Renee Cottrell-Brown. Both had senior executive positions with the Pro-Line International, Inc., a subsidiary of Alberto-Culver Company (NYSE: ACV). Brown will serve as chief executive officer, with Cottrell-Brown as executive vice president.
Founded in 1954 by George Ellis Johnson Sr., Johnson Products was the first minority-run enterprise to be listed on the New York Stock Exchange, listed there in 1971.
"The acquisition of Johnson Products represents the renewal of a family of products that revolutionized the ethnic hair care industry starting in the 1950s, and a next stage of growth for a legendary company that has been an iconic figure and model of success for African-Americans," Brown said in a press release.
Johnson Products has annualized sales of more than $23 million.
The management team has helped launch some of the industry's most successful ethnic hair care brands, including the Soft & Beautiful, Comb-Thru and Just-For-Me product lines, all part of Pro-Line International. Brown most recently was president of Pro-Line, which has been part of Alberto-Culver Company since 2000.
"It makes me extremely happy to know that the brands of Johnson Products will be owned by people who understand the African-American consumer market and care about the brands," said founder Johnson, 82, whose company became part Procter & Gamble in 2003 with its acquisition of Wella AG. "Eric Brown and Renee Cottrell-Brown will be successful in re-energizing the company, and I wish them the very best in their endeavors."
Comer J. Cottrell, founder of Pro-Line International, said, "I am excited and pleased to congratulate Eric and Renee on their acquisition of Johnson Products. We have always had a great deal of respect for the company and its founder. The acquisition will perpetuate the legacy of minority ownership and contributions to the industry."
Lafayette Jones, president of SMSI-Urban Call Marketing, Inc. and founder of the American Health and Beauty Aids Institute applauds the move and is pleased to see the Brown team at the helm of the re-energized company. "I am very proud that the rich history of African-American entrepreneurship and community involvement continues with the acquisition of Johnson Products from Procter & Gamble," Jones said.
Kacy Rozelle and Marshall Geller of St. Cloud Capital, along with Daniel Villanueva and Gabrielle Greene of Rustic Canyon/Fontis Partners, will join the Johnson Products' board of directors.
Gabriel Greene, partner of Rustic Canyon/Fontis Partners, said: "The wealth of experience of the management team, coupled with the support of the expanded board and advisory board, position Johnson Products to reestablish itself as a great source of pride in the community."