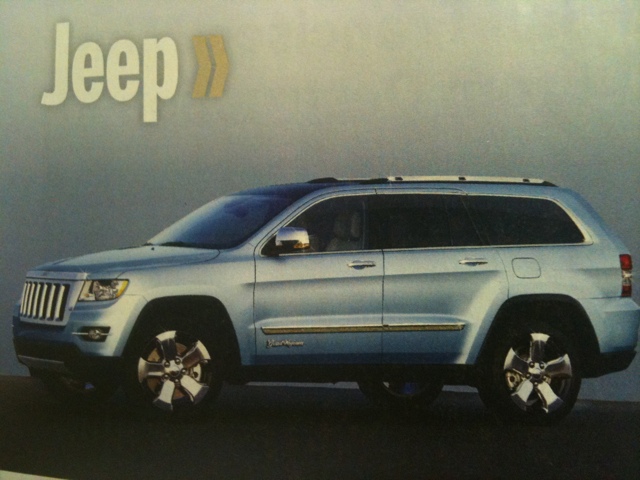 AUBURN HILLS – The most recent issue of Automobile magazine reports that Jeep will revive that icon of the Reagan era, the Grand Wagoneer model. BrandlandUSA advocated for the return of the Wagoneer in October of 2009.
The Wagoneer, with its trademark fake woodgrain siding, was built from 1963 to 1991. It still has a following, and rebuilt versions are still sold.
Scouts from the Automobile drew up what they have seen; one more interesting aspect of the car is the way that they have incorporated the classic script "Grand Wagoneer" on the sides behind the front tire. In January, Chrysler reported that they were going to revive it.
The model shown in Automobile looks not as nice as the original. It doesn't look bad, but we are disappointed in the way the lines are not level and slightly triangular. Of course the original was level.
Jeep has been doing very many smart things, from their advertising to reshaping their product lineup. The new model will be a sister to the Durango, and be made in the U.S.
Just for fun, a look at the Morning in America Hal Riney advertisement from the 1984 presidential campaign. The Wagoneer appears in the commercial, and just after the Wagoneer, an LTD Country Squire shows up.